Real Rental Wealth: How to Build Wealth Faster and Retire Earlier with Rental Property Investments
Welcome to Real Rental Wealth
Real Rental Wealth was written to  show you how to earn excellent returns and grow your wealth faster with real estate investing. It is based on everything I've learned since purchasing over $1 million in rental properties before the age of 30. With the knowledge you gain here, you may be able to retire earlier, invest in other businesses, and live a more fulfilling lifestyle. This guide is divided into 5 sections including this Introduction section and 4 other sections, which can be found at the bottom of each page. You wont find any fluff here – this is essentially an entire book, and years of experience in real estate investing condensed into just a few pages. Hopefully you'll discover this to be an enriching,  highly practical experience that creates positive, lasting and life changing effects.
Brent Richardson
CFP, Mortgage Broker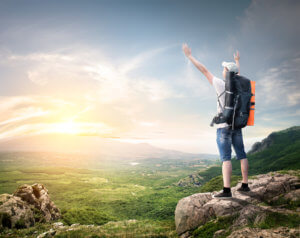 Introduction
I stood in the Ontario Rental Tribunal, the branch of the Ontario court system that deals specifically with landlord/tenant issues, listening painfully and in utter disbelief as my former tenant, standing just a few feet from my left, 'defended himself'. After non-payment of rent for almost 3 months, vandalism to the property and even theft – he defended himself and attempted to reason with the judge to dismiss of any wrongdoing. "This guy is a real pro" my landlord colleagues in the rental business told me. And… "Pros know how to work the rental system". In the end, after another two weeks, the tenant was found guilty and the sheriff was able to force his way into the now, abandoned unit. With the tenant, gone from the face of the planet, and literally thousands in losses – I vowed never to let this or anything like this ever happen again.
As a newer landlord at the time with limited knowledge, truth be told, it was a needed kick in the pants. What I lost financially throughout this 'landlords worst nightmare', I probably gained 10 fold in knowledge and experience. So today with a firm grasp on my smoothly running portfolio of investment properties, I am eager to share my 7 years' experience as a landlord – and as a Mortgage Broker working with dozens of other landlords and hundreds of their investment properties – with the hopes that you can avoid costly lessons and focus on buying an investment property (or a portfolio of properties!) that earns you the highest possible return.
The point of this article is that average Canadian investors can make money –  a lot of money in Canadian Real Estate by becoming a landlord.  But HOW exactly this is done, and the main difference between owning real estate and other more passive investments, centres on the opportunity to manage and control your own variables. Controllable variables that exist in rental property investing include area/ City selection, property and investment strategy selection, mortgage financing, tenant selection and overall property management. These, among others, are all variables that are within your control. And the decisions made surrounding how these variables are applied can easily determine your success – or lack thereof – as a rental property investor.
So based on these premises, I have distilled into this article all of my hands-on experience with dozens of unique tenants, the arrangement of over 100 rental property mortgage approvals, and lessons from having personally built up over $1,250,000 of Multi-Family real estate assets.
Specifically, in this article you will learn:
A proven, step by step process on how to earn $250,000 – $1,000,000 or more in real estate net worth on the side/ part time. Results may vary, but if you're willing to put in a bit of work, these kinds of results are attainable.
How to reduce your real estate investment risk, and create a more recession-resistant real estate portfolio.
The easiest ways to get approved for your next rental property mortgage.
Legitimate investment property mortgage strategies that most Mortgage Brokers don't know exist.
How to increase your reruns, by lowering your mortgage financing costs AND reducing your investment risk.
How to pick the right tenants and most efficiently manage your properties for ultimate success.
You will learn these things, along with lots of other crucial nuggets of information that are laser focused on making you money by investing in real estate.
The article will NOT give you a 100% complete picture on everything. That takes years of experience and hours of reading or discussion. Instead, it was written to provide you with solid direction and a good framework or 'lens' to position your next moves within. If you take even part of this knowledge and apply it, you stand to become a better, more profitable real estate investor. I have seen this proven again and again and again.
To get things started here, before diving into the' HOW TO', it's helpful to get some perspective by looking at the 'WHY' invest in real estate. More specifically – What are the benefits that are unique to this type of investment? From here we will see different investment strategies presented as real-life examples, and a step by step guide of how to go about creating wealth in real estate – not just any way, but the right way.
Altrua Mortgages provides Mortgage Broker services across Canada, with a special focus on Kitchener-Waterloo, Cambridge, Guelph, Milton, Hamilton, Toronto, Ottawa, London, and Windsor. Do not hesitate to contact us anytime for a personalized conversation on how you can succeed in the rental property investment market.