As a Mortgage Broker and Certified Financial Planner with over 12 years of experience with mortgage renewals, I'll be the first to admit that not everyone looks forward to working on their mortgage at renewal time.
But the good news is it does not have to be complicated, and it's worth looking into because, for the small amount of time needed to pursue your best mortgage renewal options, the savings could easily be in the thousands of dollars. 
For example: It could take 1-2 hours of your time to complete a mortgage renewal at a 0.50% lower rate than your current lender is offering. If your mortgage balance owing is $300,000 then, using simple math, your savings would be $1,500 per year or $4,500 over 5 years.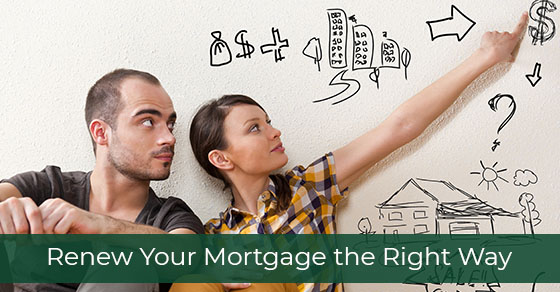 This article will focus on helping you get the best possible deal for your mortgage renewal. Typically this means getting a lower rate – but its more about how you can get that lower rate, and in the easiest way possible that we will focus on here.
More specifically we will look at:
How to time the market to save more on your renewal.
How to get a better deal from your existing lender.

How to painlessly shop your mortgage between lenders to get the best deal.

The mortgage renewal process in 5 easy steps.

Mortgage renewal vs refinance

Can you be denied a mortgage renewal?
How to time the market to save more on your renewal
The best advice I can provide is how to time your renewal. There are two main strategies to note here: (1) Timing the market in general and (2) Timing your renewal rate more specifically. Let's take a look at this just below.
Timing the general mortgage market
While there is nothing official, and things could always change – we have noticed that in over a decade of doing mortgages, that in January, February and March – rates are typically higher than they will be in April, May, and June. Why? In our opinion, because the majority of buying happens in the spring and early summer, mortgage renewal will also be in the spring and early summer. HOWEVER, as the mortgage renewal date approaches, banks will start to offer early renewals up to 6 months before the actual renewal date.
Banks will attempt to make this early mortgage renewal very, very easy – such as 'just check here' or 'just say the word' over a recorded phone call. But the catch is they are likely to quote a very high rate. In this case, they may be trying to lock in the business before the homeowner gets the chance to shop around, but the other more concerning phenomenon is that the banks may be keeping rates artificially high during this time so that they can increase their profits on mortgage renewals.
So given this information, by waiting until the spring, or closer to your actual mortgage maturity/ renewal date, you are much more likely to benefit from the Banks 'home purchase' mortgage rates where they are much more competitive on rates.
Timing your mortgage renewal rate more specifically
Whether or not the above advice applies or resonates with you, the main message here is, no matter when your renewal is, to time your mortgage renewal rate starting up to 120 days in advance.
As of now the best mortgage renewal rates in Canada are seen here. These mortgages are typically identical if not better terms and conditions in the fine print and do not require appraisals, Broker fees, or other costs to switch into.
But what if renewal rates are even lower before your renewal date? 
Or what if rates are substantially Higher?
| | | |
| --- | --- | --- |
| 5 Year Fixed | 1.44% | |
| 5 Year Variable | 1.44% | |
| 3 Year Special | 1.64% | |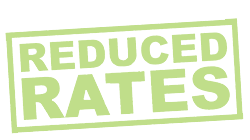 The main service that we can provide a customer before their renewal date is to monitor rates.
The current lowest rate might seem like the best rate to go with, but if in two weeks the rate is 0.20% lower then the current low rate might not seem as attractive and you may want the lower rate. It's all relative.
On the other hand, if rates are about to increase then locking in your rate will protect you from an increase. If rates are 0.20% higher in two weeks then the savings could be in the thousands. 
The main idea here is that we can time the market to some extent. 
We are able to look at the 'behind the scenes' economic factors that push mortgage renewal rates up and down (like the Bond yield, GDP and inflation trends) and unlike the stock market where change is instant, there is usually a day or two between these economic changes and a change in rates. 
Also, there is usually some notice (although sometimes only a few hours) that we get from the Banks and lenders, if they are about to increase rates. 
So as important as it is to see current mortgage renewal rates, it could be even more important to monitor rates over time.
The longer we have, usually up to a year before the renewal date, the more opportunity we have to help you obtain your best rate. However, better late than never – and if you are renewing in the next month or less, we will still ensure you get the lowest rate on your renewal.
How do we get rates this low? How do we ensure YOUR best renewal rate?
Clients often ask how we obtain such low mortgage rates on their renewal. In short, this is a result of:
Shopping dozens of market leaders.

Using high volumes and lender promotions to lock in special discounts.

We cut several 'middlemen' out of the process, and pass these savings on to you, the customer.
Our low rates are NOT the result of:
Higher penalties.

Small, unstable lenders.

Poor service.
Altrua Financial quotes you the lowest renewal rates, the first time you ask, without the hassle. It's the first step to building trust in a long term financial partnership.
Top Renewal Rate Tips:
Often, at renewal time the existing lender will try and continue their client to lock in early. This is often a pressure tactic to help ensure that you, the client does not shop around for a better deal.

There is no cost, and it takes very little effort for Altrua to monitor your rate before renewal. For the small amount of work involved, the savings could be huge.
How to get a better deal from your existing lender
The answer here is actually very straight forward: don't just take your Banks or lenders' first offer. Instead, call then and tell them that you're shipping around. Tell them that you are looking for the best rate, and that you want to give them their best opportunity to compete for your business. After all, if your current Bank or lender has the best renewal rate, then why leave?
So giving your current lender a good chance is important, and the ket here is to be transparent with them about your intention. Get them, to provide you with their lowest rate. No games. If you can get a better rate elsewhere, then why does the current lender deserve your business? If you're not happy with the rate they are providing at the end of the day, then it might be time to consider moving on.
There's more going on here than ONLY rate – its the morals and philosophy behind earning your trust and business that matter too.
How to painlessly shop your mortgage between lenders to get the best deal
The main thing holding most homeowners back from switch lenders is time. Most people don't want to be bothered to spend several hours switch lenders, especially if they are content with the lender they are currently with. If the rate seems reasonable, let's just hold the course. Right?
Well, in our opinion, wrong 🙂
That is unless you don't mind a major, relatively faceless corporation – regularly earning several billion dollars in net profits per year – keeping more of your hard-earned money than need be.
That is unless you don't have about 2 or maybe 3 hours with Altrua Financial, mortgage brokers, to save perhaps several thousand dollars. Altura will shop the mortgage market for you so that you don't have to. So you save time and stress.
There are two ways we can look at this, both from a gain perspective and from a loss perspective:
Gain perspective
How many hours does it take you to earn $1000 at work? If you're paid $100 per hour, it would take you 10 hours. But if the mortgage renewal takes you 2-3 hours, then you're earning quite a bit more than $100 per hour. And what if your savings is $2000 or $3000, or more?
Youll likely be paid well – very well – for the time you spend on switching lenders with our help.
Loss perspective
Imagine for a minute you went to the grocery store and were paying cash. You had several $100 bills in your wallet and after paying $100 for groceries, on your way out into the parking lot another of the $100 bills, went stray, fell out of your pocket, and blew away in the wind. The $100 is gone. Nothing in trurn. for many that would be pretty frustrating and may even ruin part of their day.
Now imagine if this happened every day, for two weeks. Would you be OK with losing $100 per day, for no reason, for two weeks? That's $1400.
Most people would probably not be comfortable with this. In fact, it sounds crazy. But for some reason, many Canadians ARE comfortable with the same $1400 loss with their mortgage, by paying a higher interst rate to their bank. Its the same money, just a different context.
Get the same or BETTER fine print mortgage than your bank, at a lower renewal rate, and save your money from blowing away into the Banks profit margin.
Mortgage Renewal Process in 5 Easy Steps
As has been discussed, the entire process can take anywhere from 30 minutes to 3 hours of your time, and in the vast majority of cases, there is no cost to you, the borrower. The result of this process should be thousands of dollars in savings, and a mortgage that works for you over the next few years.
The following will summarize some of what was mentioned above, and add some new information as well as an easy process to consider following for your mortgage renewal.
1. Goal assessment
We want to get the mortgage renewal done quickly and painlessly, but at the same time we want to do a good job. A 5-year mortgage term is a long time, so it's worth taking a few minutes to consider:
Do you have any plans to move in the next 5 years? 

Do you plan on any major purchases? 

Other major expenses, investment or goals in the next 5 years?
Your answers to these questions will help us determine what kind of mortgage options may be best for your consideration.
2. Contact Your Existing Mortgage Lender
We want to try and make savings as easy as possible for you, so there is no better place to start your renewal shopping than with your existing lender.
Connect with your existing lender to see what renewal rates they offer.

If your current lender offers you an uncompetitive rate, this is not uncommon.

Be clear and transparent with your lender

– let them know that you plan on looking around to ensure you get their best rate. 
Knowing that if they are not competitive, they may lose your business, this quick conversation will help to ensure they provide their best possible renewal rate. 
3. Connect With an Altrua Financial Broker
Mortgage brokers will shop many different lenders, including Big Banks and Credit Unions, to ensure you get the best rate possible. They take the legwork and hassle out of the mortgage renewal process for you.
At Altrua Financial there is no cost and no obligation for us to shop the market for you – and the first introduction conversation usually takes about 15 – 20 minutes.
At this point, you now know what your current lender is willing to provide and what the new lender is able to provide.
From here, if you do decide to switch lenders, you do not need to contact your existing lender. The new lender will take care of this and it all happens automatically, with ease. 
4. Completing the Application
If it sounds like you can save substantially by switching lenders, and the terms and conditions are good, then it can make sense to proceed with a lender switch.
Typically it will take another 15 – 20 minutes to complete the mortgage application, and then after confirmation, your Altrua broker will submit your application to the low rate lender
5. Finalizing the New Approval
After the mortgage renewal is approved by the new lender, it is sent to you for review and eventual signing.
Then, after your questions are answered, the approval is signed and sent back to the lender along with a few other simple supporting documents that are, in most cases, easily available. 
A free, included legal service works behind the scenes to transfer your mortgage from the existing lender to the new lender. Typically you do not have to contact your current lender – it all happens automatically.
Your new mortgage closes on the renewal date/ maturity date and you benefit the savings over the years to come.
Top Renewal Process Tips:
The sooner you can get started on the process, the better because by monitoring the market there will be more opportunity to get you a lower rate.

Connect with your existing lender to give them a fair chance at your business – their rate will almost always move down.

If you switch lenders, ensure the terms and conditions with the new mortgage are the same or better than your existing. It's important to get the best rate AND fine print.

Working with a Broker online, such as Altrua Financial will help you to save time on your renewal by completing the signing digitally – it usually takes about 2 hours from start to finish and there is no cost or obligation.

Your existing lender may try to early renew you. This could be a good idea, or maybe not. If rates are falling, an early renewal might not work in your favour. But if they are about to increase, it might not work in your favour. In our experience, a lender will often say what they need, to lock in your business sooner than later. Connect with Altrua for our perspective on where rates are heading. 
Mortgage Renewal vs Refinance
The first step in the renewal process was to look at your goals. The mortgage renewal vs refinance answer will depend on these goals. Do you need extra money for:
Consolidating Debt.

Remodeling/ renovating your home

Investing

A mix of the above, or any other reason.
Renewal date is the perfect time to refinance because there is no penalty to break the mortgage.
However be aware the drawback of mortgage renewal vs refinance is that mortgage refinance rates are usually a little bit higher. So if you are looking for a refinance, make sure to ask your broker to quote you the best rates for this type of mortgage.
Can you be denied a mortgage renewal?
If you have made your payments on time it should not be an issue to renew your mortgage.
Even if one or two payments were made slightly late, this does not typically raise a flag.
But under what circumstances can you be denied a mortgage renewal?
If there were several missed payments over the term or if close to the renewal date, payments are in arrears, this could lead a lender to review your credit and income to see if your financial picture still fits their lending profile.
If you are worried that this might be the case for you, check out these tips below on what you could start doing to ensure a continuation of your mortgage at renewal time
Top tips:
If at all possible, do not miss any mortgage payments in the final year of a mortgage term.

Start shopping the market as soon as possible. This will open you to the best opportunity for your best deal, and if there is an issue we may be able to fix this issue to move to another low rate lender.

If you do need to move to an alternative lender for a year or two, the sooner we can determine this the better as it may involve a refinance and there is still deal shopping to be done with alternative lenders.

Consider who holds your mortgage – having all of your financial information and mortgage at one Bank can be a benefit, however it also gives that Bank a lot of data to work with in making their renewal decision. For example, if they can see accounts that are struggling and other missed payments, they will automatically take this into account. 

Given the above information,it can help to use a seperate mortgage lender to limit the amount of information and power that any one Bank has.
Early Mortgage Renewal?
The mortgage renewal process can start as early as 6 months to a year in advance as we can monitor the market to see if an early renewal makes sense for you. 
If rates are trending

up

it might not make sense to wait. 

But if rates are trending

down

it probably does make sense to wait.

More to come on rates in the next section on mortgage renewal rates.
With this said, even if there is just one week left until your renewal, there should still be enough time to negotiate a better deal, and proceed with this process in short order.