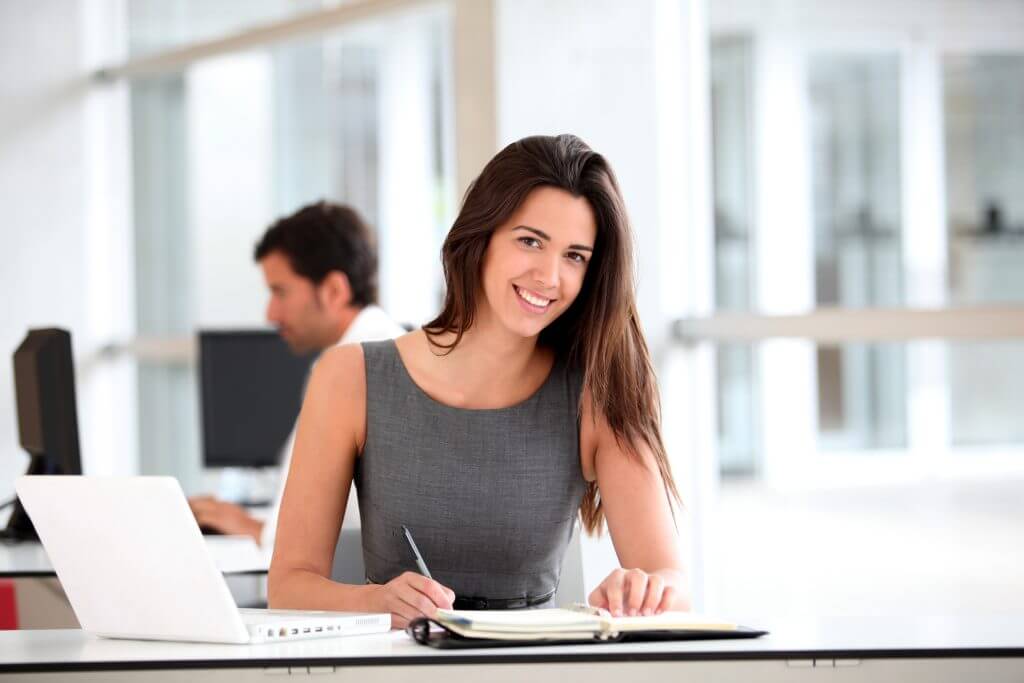 How can you get the BEST, most reliable, and most accurate mortgage pre-approval in 2021?
As a Canadian Mortgage Broker and Certified Financial Planner (CFP) for over 14 years, with over 1500 pre-approvals under my belt and NO mortgages that did not close, here are the 8 things you need to know:
Top 8 Tips on How to Get a top notch Mortgage Pre Approval Today!
1. Determine Your Mortgage Payment Comfort Zone
It's usually pretty exciting when buying a home and emotions can run high. So it's important to try and determine ahead of time, what monthly mortgage payment you'll be comfortable paying after you're settled in.
Keep in mind other home ownership expenses such as property taxes, utilities and potentially condo fees. 
It can be one thing for a broker or bank to give you a maximum mortgage pre-approval amount. But being comfortable with the mortgage payment after you settle into your new home should be a major consideration too.
2. Understand Your Credit 
Have you seen your credit score recently? 
When approaching a Mortgage Broker or Bank for a mortgage pre approval, it's helpful to know your credit score and details because this means we do not have to formally 'pull' your credit score. When a broker or lender checks your credit score it results in what's called a 'hit' to your credit score, leaving a stamp on your report and possibly leading to a lower score.
With this said, before pulling the trigger, buying a home and proceeding with a full mortgage approval, any broker or lender will need to formally pull your credit score. Do NOT purchase a home until the broker or Bank has pulled your official credit report and confirmed the details.
Top Tip: If you obtain your credit information yourself, this will not result in a hit – and you could even shop from a couple Banks and Brokers with this same credit information that you obtained. As long as you and your lenders have a good idea of your credit information during the pre-approval mortgage stage, then this is what matters most.
With the online credit resources available, checking your credit score is easy and is crucial to determining your mortgage pre-approval options.
I have included some of these online credit resources near the end of this article.
In the mortgage marketplace, lenders typically follow these rules of thumb regarding credit score and mortgage approval:
Score of 700+:

Lowest rates apply.

Score of 650 – 700:

Can also be approved for some of the best rates.

Score below 650:

There is definitely still a good opportunity for mortgage approval, but the lender will need to rely on other application strengths more – such as a bigger down payment or a stable employment record.
Tips for boosting a credit score:
Ensure the balance owing is around 50% or less of the card or credit line total limit.

Have at least 2 forms of credit. For example, a credit card and a loan, or two credit cards. 

Ensure at least 1 credit card has a credit limit over $2500.

The longer you have credit, and the longer since any missed payment, the higher the score will be.
Boosting your credit can allow you to approve for more mortgage if desired, and has an effect on lowering the rate that you qualify for.
3. Get Proof of Income
Even if you know your annual income, request a 'letter of employment' from your Human Resources or Payroll at work. 
Ensure your employment letter states:
-Start date
-Position
-Salary
If you are self-employed, on commission or receive bonuses, gather your 2018 and 2019 income tax information, such as your T4 slips or Notice of Assessments.
Over 75% of the time, when there is a problem with a mortgage approval, it comes down to an issue or accidental miscommunication regarding income. 
So having your income well-documented upfront is excellent for a pre-approved mortgage. It will give you confidence that the mortgage approval process will proceed smoothly. 
4. Consider Down Payment
How much down payment, as a dollar amount will you be using?
What is the source of your down payment? 
Lenders will ask for proof of the down payment and where your down payment came from during the mortgage approval process.
The down payment that is available also plays a big part in determining your mortgage rate options. More specifically, down payment seen as a % of the property value typically provides for the following 'mortgage rate tiers':
– 5%  -19.99%: Known as CMHC insured and are the lowest rates because the CMHC assumes all risk and the lender has little/ no risk.
– 20% – 25%: Avoids CMHC insurance and associated borrowing costs, but the rates are a bit higher.
– 25% – 30%: Mortgage lenders have a very good comfort level with this amount therefore lower rates (often some of the lowest rates are seen here!)
– 35% or more: Mortgage lenders are extremely comfortable with this level of down payment and provide some of their lowest rates. 
The mortgage market is very risk-based, so as to risk changes with a down payment structure, so do rates.
Top tip: If you have other debts, consider less down payment (it can be as low as 5%) to pay off your debts. This is an excellent way to:
Boost a mortgage approval amount if desired 

Save by

not paying

higher interest rate debt

Improve cash flow after closing.
5. Talk to an Advisor
Given the importance of this step, the sooner you talk to a mortgage professional the better. 
For most brokers and Banks, consultations are free and no obligation.
An experienced mortgage broker or Banker will help by pulling together your credit, income and down payment information. A detailed up front review of this information as a mortgage pre approval lays the foundation of a fast and stress free full mortgage approval once your offer to purchase a home is accepted
Often opportunities will arise to improve the pre approved mortgage amount or rate options when pulling together the information.
Alternatively, there could be a mistake or snag that might prevent you from getting pre approved for a mortgage. So ironing these details out sooner than later can be a major help.
6. Understand Your Rate Options
With the right mortgage broker, determining the best rate options for you will be quick and easy. 
Don't settle for the first rate offered by your Bank branch.
Instead, learn and compare what rates are available for your application. 
Rates mainly differ based on:
Credit score.

Down payment amount as a % of the purchase price. 

Features in the mortgage fine print.
7. Learn About Mortgage Features
Does a fixed rate mortgage with predictable payments, or a variable rate mortgage that can change with the economy and market trends make sense for you? 
Does a 'no frills', high penalty or limited feature mortgage at a lower rate make more sense? Or does a full feature mortgage at a *slightly* higher rate better sense for you?
With the right mortgage broker, determining the best rate options for you will be quick and easy. 
8. Get a Strong Mortgage Pre Approval Letter
Request a strong mortgage pre approval letter explaining:
What steps were reviewed as part of your pre approval process.

Your mortgage pre approval amount.

The lender or broker is confident in your approval.
Top Tip: When you make a formal offer to buy a home, including this letter with the offer package will help to add major strength relative to other offers. It will give you an advantage if there are multiple offers.
Click here to get a strong pre approval letter.
Mortgage Lender and Borrower Goals are the Same
With these pre approval steps completed, you'll have developed a strong foundation and a clear picture – not only for yourself, but also for a mortgage lender. Your mortgage approval will be well organized and easy for the lender to navigate.
So a bit of time invested upfront can easily save you some major stress and headache down the road. It will help to provide for a smooth and pleasant mortgage approval process and home buying experience.
Most importantly you'll be well positioned to afford and enjoy your home long term, with the peace of mind of the right mortgage in place. 
Frequently Asked Questions for a Mortgage Pre Approval:
What is a Mortgage Pre-Approval?
A mortgage pre-approval is a process that confirms a borrower's likelihood of obtaining mortgage financing. Typically credit, income and down payment are reviewed during the process, but not the purchase property since the borrower has not found one to buy yet.
How Long Does Pre Approval for a Mortgage Take?
How long a pre approval for a mortgage takes depends on who is doing the pre approval. However, at Altrua, we can usually complete a reliable pre approval in 10 -15 minutes.
How Long Does a Pre approved mortgage Last?
Technically as long as there are no changes or setbacks  (only positive changes) to the borrowers financial picture, then the pre approval can last for years. However a rate hold, which can be part of a pre approval, typically guarantees a rate for up to 120 days. Typically a rate hold makes sense if mortgage rates are threatening to increase. If rates are decreasing, then a rate hold does not make sense as part of a pre approval.
What Credit Score is Needed for a Mortgage Pre Approval
For an 'A' low rate mortgage typically a 650 credit score minimum is required. At this level there would need to be a reason provided why the score isn't higher. A good mortgage advisor can help to sort this out if your score is on the lower side. Otherwise if your score is above 680 then this is considered to be a good score. 
What Documents Needed for a Mortgage Pre-Approval Canada?
The documents needed for a reliable pre approval include a letter of employment and eventually, proof of down payment. Your Broker or Banker can pull a credit score if you have not recently obtained one online.
Can I get Pre Approval Mortgage Online?
Yes, Altrua offers pre approvals online and over the phone. Typically a phone call of at least 10 minutes is required – however often it can take a bit longer with additional questions about the mortgage process and rates.
How Much does a Pre Approval for a Mortgage Cost?
Through most Banks and Mortgage Brokers, the pre approval is free. There is no cost or obligation with a pre approved mortgage.
What is a Mortgage Pre Approval Letter?
A pre approval letter may be provided by your Bank or Broker and can be used when making an offer on your home. At Altrua we provide well written letters of pre approval that show your strength to property sellers, and that help our borrowers win offers more often in a competitive market.
Learn More Now with these Mortgage Approval Resources
Jump into the process now with these vetted, free resources.
The Best Mortgage Calculators
Mortgage Affordability Calculator
Credit Score 
Credit Karma (FREE) – The top free online credit resource.
Equifax – Go straight to the credit agency itself for the most accurate update (small fee)
Transunion – A second less popular but still huge credit reporting agency (small fee).
Mortgage Rates
Altrua Mortgage Rates – The lowest rate combined with trusted mortgage advice.
Closing Costs
Be sure to have at least 1.5% of the home value available as a closing cost. Even if you do not require this much (as in the case of a first home, you will likely NOT require this much), it still is helpful to have a cash buffer/ safety net in your account for after closing. Be sure to have at least 1.5% additional funds available in some way or form.