Mortgage Centered Financial Planning: Paying Off Your Mortgage Early is Just the Beginning.
A financial plan is an important resource that provides financial clarity, confidence and better peace of mind of mind to many Canadians – no matter what their income or financial situation is. Discover how one can benefit you, and how you can get one included with your mortgage for free!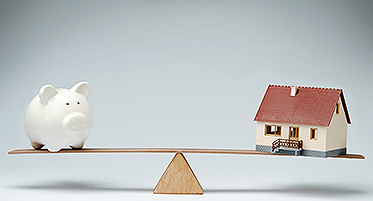 A good financial plan can help you:
Untangle complex, inter-related financial issues and reveal opportunities in your financial picture.

Approach big life events such as buying a house, getting married, starting a family, and retiring with clarity and confidence.

Get you where you want to be faster – whether that means paying off the mortgage early, travelling more, spending more time with family, starting a business, retiring earlier – or all of the above.

Be protected and left with good options in case life throws a curveball and things don't go to plan.
Financial plans can vary with quality and often are developed by an insurance or investment advisor. The Mortgage Centered Financial Plan is different, mainly because it is developed by a Mortgage Broker. But this makes sense, because the mortgage for many is the single biggest expense, the largest financial commitment, and is directly tied to the biggest financial asset (the home). There are also several financial questions and directly related to the mortgage:
How do I budget to live well, while paying off my mortgage earlier?

Do I contribute more to RRSPs OR Paying off the mortgage early?

If I have a serious illness or die early, will my mortgage payments continue through my life insurance?

How can I use tax deductible interest to invest with, including the possibility of buying a rental property?

How do I ensure minimal taxes on my mortgage and other financial assets?

How do I know that my estate is in good order, for a smooth transfer of assets on my death?
So given the importance of answering these questions well, the mortgage earns its spot as a great core of a financial plan, from which other opportunities and life goals can be developed around. In fact, the mortgage often receives the least attention in most financial plans, and this usually is related to how most financial advisors are paid.
What are the steps in developing a Mortgage Centred financial plan?  
All Mortgage Centered Financial Plans are unique, and depend on life circumstance and the stage you're at. But most Plans will involve the following steps:
Information Gathering
Most of the information needed to develop a full financial can be gathered during the mortgage approval phase. Information needed for the mortgage approval includes income, assets and liabilities, credit, income tax information, insurance and other important information. There isn't too much more that's needed to proceed with a full financial plan.
Goal Setting
What is it that you'd like to get out of your finances? Or put another way, how can your money serve you best? We will typically look at 3-5 goals that may include but are not limited to paying off your mortgage early, creating an emergency fund, helping kids with post secondary education, retiring at a specific age, and being protected in case of a tragic event. Again there is no limit to what you can plan for financially or opportunity can cannot be pursued.
Development of a Plan
With the help of sophisticated financial planning software, your information and goals are analysed together. We can then be review different scenarios, balance out and prioritize goals, and look for opportunities to reach your goals optimally.
Development of an Action Plan
A solid financial plan that lays out choices and freedoms is an exciting thing to have. But it doesn't mean much without a way to execute, or carry it out. So a list of tasks, people and deadlines are created to help ensure that the hard work you've put into planning yields the results you're looking for.
A Mortgage Based Financial Plan can be developed for free as a complimentary service with your Altrua Mortgage Broker. Or any other Mortgage Broker with a Certified Financial Planning designation may be used.
For questions or information on how Mortgage Centered Financial Planning can apply to your unique situation, give us a call at 519-568-3377 or email brent@altrua.ca.