How does Altrua Quote Lower Rates?
Because of our high lender volumes and effective business model, we are able to discount rates beyond what other mortgage brokers are willing or able to.  Our low rates do not come from expensive fine print limitations or high penalties.
 But our customers appreciate more than just the best rate. Get expert mortgage advice and clear answers to your questions today, and a trusted financial partner to rely on for years to come. Get APPROVED with Confidence.
For a complete guide to mortgage rates and savings, read our article just below.
|  Term |  Rate |
| --- | --- |
| 1 Year Fixed | 3.44% |
| 2 Year Fixed | 3.49% |
| 3 Year Fixed | 3.24% |
| 4 Year Fixed | 3.49% |
| 5 Year Fixed | 3.29% |
| 5 Year Variable | 2.64% |
| 10 Year Fixed | 4.22% |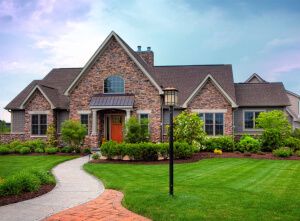 Apply in 30 Seconds or Ask Us a Question 
The Complete Guide to Saving the Absolute Most on Your Mortgage
You've come to the internet looking for mortgage information, rates, strategies and secrets. You want mortgage transparency and truth. If this sounds about right, we wrote this article with you in mind, and we think you'll discover exactly what you're looking for in the next 5 minutes or so of reading. We hope you enjoy and invite you to contact us at your convenience. 
When most Ontario mortgage rate seekers surf the web looking for the best mortgage rates, it's usually true that what they are really doing is looking to save the most money possible on their mortgage. After all, the mortgage is probably the single biggest expense that a family or an individual will face in a lifetime, so why not try and learn about how to save the most on it? The few minutes or hours invested into this research can easily save most mortgage shoppers several thousand dollars.
It's true that the main, and most straightforward way to save on a mortgage is by obtaining the best Ontario mortgage rates possible, given your situation. This guide will explain how mortgage rates work, and how a mortgage broker can crush your rate down to its lowest level.
But no matter what mortgage industry expert you talk to, there is always more to a mortgage than only rate – just like there is more to a computer, or a phone, or a car than cost. The key is about finding the best value, and therefore the best savings on your mortgage. Beyond lowering your rate, this guide will cover the other key areas that will help you optimize your savings over the life of your mortgage. We provide this service across Ontario from our locations in Kitchener Waterloo, London, Windsor, Cambridge, Toronto and Mississauga.
Lowering Your Mortgage Rate in Ontario
One of the main goals is to obtain the lowest mortgage rate,  for your specific situation or mortgage application. No matter what mortgage broker you ask, or what research is done, the truth about rate will come down to the simple fact that different mortgage applicants will receive different rates. There is no 'one size fits all' rate, and often the lowest rates you discover on the web are only available for one applicant type. Allow me to explain.
There are 3 primary factors that will affect what category your rate will fit into:
Mortgage Type. Whether it's for buying a home, buying an investment property, renewing a mortgage or refinancing a home. These are all different types of mortgages, with different rate pricing associated.
More specifically, home purchase mortgages or mortgage renewals can often receive lower rates than more specialized rental property or refinancing of a mortgage.
Down Payment, or Equity Available. The mortgage lenders always refer to this as the 'loan to value' that you are seeking. In other words – What % of the value of the home will be mortgaged? Vs. What % of the home value is equity? The amount of equity available can affect the mortgage rate, sometimes in surprising ways.
More specifically, with a down payment of less than 20%, the applicant would be applying for what's called an 'insured mortgage'. Mortgage default insurance is always required for a mortgage with less than 20% down payment and is often provided by the Government-owned, Canadian Housing and Mortgage Company (CMHC).
This insurance fee is built into the total mortgage amount and is not paid up front. But the interesting thing is that because the mortgage is insured against default, lenders carry little risk and can provide their lowest rates for these mortgage types. Often these mortgages are priced aggressively lower than standard 20%+ down payment rates and are almost always the rates advertised online by mortgage brokers. The renewal of an originally insured mortgage will also enjoy the lower rate status for as long as it is in existence (its total amortization).
Likewise, mortgages with 30% or 35% equity available can enjoy lower rates. With down payment or equity available at 20%, this is often where the fewest rate discounts exist, because it is not insured (thus no corresponding CMHC insurance fee) and represents the most risk for a lender.
Credit Score. Put simply, with a credit score of 680 or higher the lowest rates can be enjoyed (depending on the other factors as well). Many lenders will not give their absolute best deals to customers with credit scores lower than 680.
These three factors have a big effect on the starting point of your rate. But from here, there are some important things that a mortgage broker can do to lower your mortgage rate. Although not all mortgage brokers will, or can do this.
Wholesale Rate Volume Discounts
Just like in other areas of purchasing and economics, the more volume that you buy of something, the better deal you get on each unit purchased. It's no different in mortgage land. The more volume that a broker does with a lender, the better rate discounts they will get, and these discounts can be passed down to you, the mortgage seeker.
But beware, not all mortgage brokers receive the same mortgage rate discounts and many brokers do not even deal with all the right lenders to provide the lowest rate. But a broker whose company has high volume should be able to provide the lowest mortgage rate volume discounts.
Mortgage Rate Buy-Downs
This is the big secret in the mortgage industry. Brokers do have the ability to sacrifice their commission to buy down, or lower your Ontario mortgage rates. Usually, between 40% – 50% of the lender paid, broker commission is required to lower the rate by 0.10%. Although with some lender products, the same buydown can lower a rate by even 0.20%.
WE will quote you a rate from the (1) Lowest rate lender with the most volume discounting, and then (2) Buys down the rate to its maximum allowable point.
WE don't do this on occasion, we do this consistently. This is how you get the best mortgage rates up front, without the haggle. If a mortgage broker isn't doing all of these things to get you the lowest mortgage rates, then you will not obtain your best savings.
We find that when the lowest mortgage rate possible is provided up front, an excellent trust is built which lays the foundation for a long-term relationship that will continue to save you the most over the lifetime of your mortgage. More on this point of the mortgage relationship soon.
Mortgage Features and Flexibilities
What's the point of getting the best mortgage rate if the mortgage is has sneaky built-in features designed to cost you way more down the road? Here are are few of the things to look out for.
High penalties. For example, most variable rate mortgages come with a 3-month interest rate penalty. But some 'no frills' variable rate mortgages will apply a 3% penalty to leave the mortgage. This is a massive difference, and considering that most mortgage holders tend to make changes during their mortgage term, any savings derived over a few years from a lower rate, could easily be swallowed up and then some in one single day. The same kind of penalty differences can lurk in fixed rate mortgages as well. Beware.
Lower prepayments. While most mortgage lenders offer 15% – 20% per year prepayment privilege, there are some mortgages that only have a 5% per year prepayment privilege. While this may not seem like a big deal for some, things change over time and you may want to utilize these features at some point over your mortgage. Moreover, if paying out a mortgage completely, a prepayment feature can often lower a penalty cost by the corresponding prepayment % availability.
Collateral charge. The collateral charge mortgage is not as bad as it once was, since it is now easier to switch out of a collateral mortgage. Essentially the collateral feature can make it easier to open a secured line of credit against the home at a later date, however, it can also make it more expensive to renew with a different lender. This is often surprising when customers are re shopping for the best rate on their renewal. Whether or not a collateral mortgage makes sense for you, if this feature exists, it should be disclosed to you because it could potentially cost you down the road.
WE provide full disclosure if something is lacking or could cost you more than a standard mortgage. With this said, we rarely have to sacrifice mortgage quality to get you the lowest rate.
The Value of Long-Term Service
In some ways, shopping for a mortgage is a bit like shopping for a car. Both are major purchases, and often if you visit more than one dealer, you may find a better deal. However, this is where things start to diverge.
A mortgage is not like a car, because, not if, but when something changes with your mortgage, you'll need someone to count on that can continue to provide the most honest, lowest cost strategies. In other words, getting the lowest rate is only the first step in long-term mortgage savings. KEEPING the lowest rate over time, and avoiding penalties and other nasty high-cost surprises is what will make all the difference over the life of your mortgage.
I am often surprised at the logic some brokers use, which is 'My rates are a bit higher, but my service over time will save you more'. Think about this one. If the rates are higher today, do you think they will be lower in the future, such as on the renewal date?
WE  provide the lowest rates today, AND for the life of your mortgage. When there are changes we provide full-service advice that will save you the most for your situation.
Other Mortgage Saving Strategies
There is always good value in looking at alternative ways to save on your mortgage over the long term. The two main strategies that are offered by some of the leading full-service Brokers in the market are:
Mortgage Freedom Faster Plans.
This kind of planning involves looking for creative ways to use your prepayment privileges to pay down the mortgage faster, and thus save on interest. For example, if you consolidate a car loan into your mortgage – you would continue making the same car loan payment amount, but towards the mortgage instead. This can lower the overall interest paid and help you over the long run because the additional payment should not end until the mortgage is gone. Another example is using any pay raise or bonus, directly towards the mortgage.
New Mortgage Opportunities.
Over the years of your mortgage term, there may be opportunities to save you on your mortgage based on changes in the market. This is especially true in a market where rates are declining. But there are other times when money saving opportunities can come up. This can potentially save you over the life of your mortgage, but these market-based savings are of course not guaranteed.
Wealth Building
There are a few advanced Brokers in the market that can help their clients utilize the mortgage, in tax-friendly ways, as a tool to help their clients build wealth faster.
Using low-interest debt to build wealth faster is something that just about every large and successful business does, even if they are cash rich. While this type of mortgage service is only appropriate for some clients, the results of a successful strategy can far exceed the savings of a lower rate mortgage.
WE offer mortgage freedom faster planning, long-term mortgage monitoring for further savings and mortgage wealth-building strategies.
I offer my personal commitment to providing all of these services at the highest levels given my vast experience, a Certified Financial Planning (CFP) accreditation and most importantly, a proven track record.
When the mortgage rate is at its lowest for your situation, and the mortgage product is flexible, and the long-term service offers maximum opportunity for further savings and wealth building, this is where you'll end up saving the most possible
As founder I invite you to call me today at 519-568-3377 to get a rate quote based on your unique situation and start a conversation that will lead to many years of prosperity in your home or investment property.
Check out the best rates locally: Mississauga, London, Cambridge, Hamilton, Kitchener.
For more useful information check out our advanced Mortgage Calculators or guide to How Mortgage Brokers are Different from one another.
Brought to you by Altrua Financial Inc.