At Altrua Financial, mortgage broker Mississauga and mortgage broker Oakville, we have spent over 12 years in mortgages, carefully reviewing all the angels and refining the perfect mortgage service for you.
The result?
We understand, that much of what we do comes down to offering the absolute lowest rate. So this is our main focus – to continuously search from over 50 leading Canadian Banks and lenders to find the best rate. Then by investing much of our lender-paid commission, we reduce your rate even further, to the lowest 1% of rates offered in Canada.
With this said, we apply the same dedication as we do to keeping rates low, to providing the highest level of service and expert advice. This means fast, accurate pre-approvals, flexible fine print that is not 'high penalty' or full of catches, and expert answers to your questions for everything mortgages and real estate.
Finally, we are dedicated to an ongoing mortgage service. As goals, real estate needs, and financing need change, you'll have access to the same trusted mortgage broker for years to come.
It's a 3 part approach – the best rate, flexible fine print, and ongoing service – that we believe makes us a choice Mortgage Broker Mississauga and Mortgage Broker Oakville. We invite you to connect with us at your convenience to discover your best mortgage solution.
Our Location Serving Mississauga and Oakville
We offer free phone consultations and fast, no-obligation over the phone pre-approvals. Get answers in just minutes, not days or hours.
Address: 55 Village Centre Pl, Mississauga, ON
Phone: 905-821-7010
Specialty Mortgage Programs in Mississauga and Oakville
"First time home buyer with no knowledge of the process and was helped by Marta. She was very prompt and patient to address any concern i had. She helped me secure my first mortgage and I was very happy with her professionalism and great attitude. I would definitely recommend her to everyone… Thanks again Marta for all your help and making my experience very memorable. God Bless" – Harrison O
"My renewal with a previous mortgage lender was coming on May 8,2020. However, the previous lender offered me with a higher interest rate. So, I found this Altrua financial. Brent and Marta were very helpful and professional finding a best mortgage interest for me at 5 yrs fixed. I also did not need to contact my previous lender for switching to another lender. Every process was informed and I would definitely recommend this service to anyone who likes to find the lowest rate and high quality service. I am happy with the service that Altrua financial provided to me. Thank you so much for all your work that you've done for me. I will use your service next time again." – Eileen J.
"Altrua was great. Tim was awesome to work with. He got us a fantastic rate and the whole process was very easy to do.Would highly recommend Altrua to all my family and friends. It's worth the time to call/email" – John H
"I've been coordinating with Tim in altrua to find better rates for my mortgage, I've met many mortgage brokers and big banks to get better rates but all rates come with hefty fees and limited features.
Tim helped me to find the best rate with a full feature mortgage, brought multiple options and guided me thoroughly, I  am happy that I closed the mortgage with his help , He was responsive throughout, patience and organized to keep everything on track
I highly recommend to home buyers check with him before closing any mortgage with the big banks"
– Moutasim B.
Mississauga is the largest suburb in the GTA, and is home to a growing population of about 829,000. Even though Mississauga is critically dependent on Toronto for growth and employment, in recent years the City has developed its own downtown area in the Square One Mall area. You'll find a number of Mortgage Brokers Mississauga in the area, but only Altrua offers the lowest rates combined with strategic wealth planning. A considerable number of larger condo complexes are being built in this area in an effort for intensification, as opposed to sprawl. Especially in the square one and Eglington areas. This not only helps with environmental concerns but also builds a sense of local community. Speaking of community and local quality of life, Mississauga is home to a vast array of stunning trails and parks that will make one feel like they're not in the City at all. Balancing out the surprising availability of tranquility in the area, are sprawling business parks that are proud to call home to Canadian headquarters of major corporations such as Mercedes-Benz, Hewlett Packard, Bell Canada, Hershey's and hundreds of other major corporations.  Mississauga is home to the Pearson Airport, serving the GTA and the GO Train zips locals into any area of the GTA in just minutes.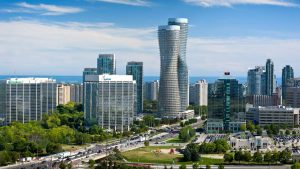 According to the Mississauga Real Estate Board, in late 2020, home sale prices have been steadily rebounding in the Mississauga area. As rates remain low, and the economy continues to strengthen this trend should continue into 2021.  As Mississauga mortgage brokers we ensure that no matter what the market, we can use your home to build wealth at a faster rate than normal, taking advantage of the same growth strategies that the worlds top billionaires use. There is no cheaper access to equity than your home, and we can help guide you to use this equity in the most proven and productive ways.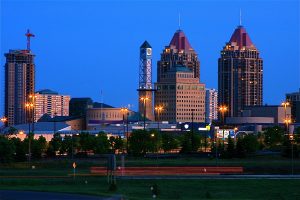 Oakville, Ontario has a rich and storied history and is currently home to over 210,000residents in 2020. Locals enjoy the scenery of the area, the friendly local culture, and the many events and festivals held annually including the Downtown Oakville Jazz Festival, Waterfront Festival, Midnight Madness, Oakville Family Ribfest among others. It is truly a great place to buy real estate and call home, with the help of an excellent Oakville mortgage broker. Although there are many Toronto commuters in the City, the area does boast a prosperous local economy with the Ford Motor Company employing almost 5000 people in the area. Government facilities such as the Halton Catholic District School Board, Halton District School Board, Halton Healthcare, and other government offices employ thousands more.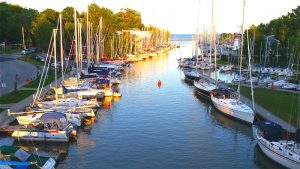 Oakville shares its Real Estate board with Milton, Ontario. As of the beginning of the COVID market in March 2020 the Oakville housing market shows signs of slowing sales by way of fewer listings, however, housing prices remain stable. Individuals and new immigrants to Canada from all over the GTA continue to select Oakville as one of the safest places to buy real estate and raise a family. Mortgage brokers in Oakville can help with this by minimizing the cost of mortgage financing and improving the experience of obtaining a mortgage. Buying a home and obtaining a mortgage are two sides of the same coin, and Altrua strives to make the experience as a whole, a great one.