Altrua Financial offers creative second mortgage financing options to those who do not meet the banks typical lending criteria.
The reasons for applying for a second mortgage in London vary, from bruised credit to low documentation. However, in every case, we cater to the unique situations and needs of our clients.
We provide excellent rates and terms, with fast approvals and turnaround times. We also lend on your homes equity – not on income or credit score.
Please fill out the contact form on this page and a highly trained Mortgage Broker will be happy to respond to you quickly.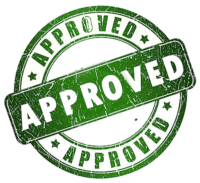 Contact Us or Apply Today
Connect With Us Today
Altrua Second Mortgages London Ontario works to ensure your financial peace of mind for today through superior second mortgage guidance and service. As importantly, we offer optional long-term credit building services to eventually consolidate your London Second Mortgage into a lower rate first mortgage. Only Altrua Mortgage Brokers London provides this comprehensive optional service at no additional cost.
How does an Approval work?
Contact Altrua London online or by phone.
Get your approval within minutes.
Once you are confident with your new second mortgage, the closing documents are signed.
Mortgage closing. Money is provided to you or any debt source.
Provide an optional long term plan and ongoing support to ensure your best financial future.
What documents will be needed?
We typically require very low documentation including:
Existing first mortgage statement.
Tax information.
Valid IDs
Other documentation may vary depending on requirements.