10 First Time Home Buyer Rookie Mistakes, and How to Avoid Them
Buying a home, especially for the first time, can be a daunting enough task and involves a lot of moving parts. The last thing you need is some extra expense or other issues that come up during, or after the purchase is complete. Unfortunately, these extra expenses often do come up but are either overlooked or only understood after it's too late.
The following list will help you avoid these common first-time home buyer mistakes. You stand to save thousands of dollars and enter into a much more pleasant home buying experience.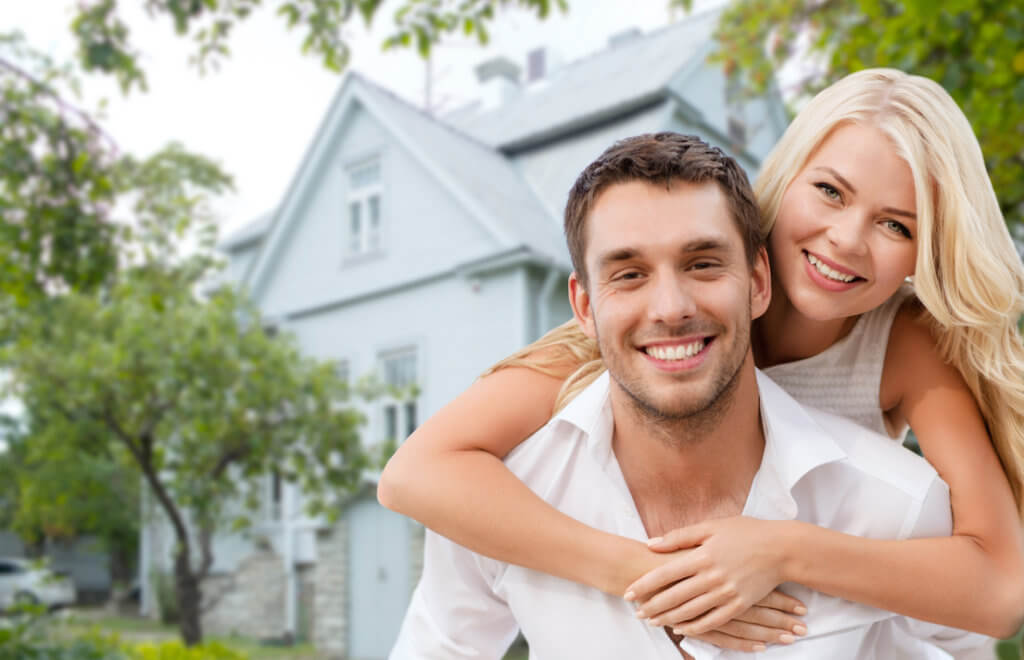 1. Not hiring a real estate agent.
When buying a house it's almost always a good idea to have a real estate agent. What you think you might be saving by not having an agent, can easily be lost – and then some – during negotiations. This is especially true if the sellers' agent or listing agent is representing you in the transaction. A good realtor will also help to make the entire process a lot more enjoyable.
2. Not getting properly pre-approved for mortgage financing.
A pre-approval is very important to ensure that you are shopping in the right price range. But as importantly is ensuring that when you put in an offer on a home, that there will be no issues, hiccups or surprises with your financing. Having detailed conversations with your mortgage broker will help to ensure a thorough pre-approval and a smooth mortgage transaction.
3. Not Rate Shopping enough.
Over 95% of home buyers in Canada are likely paying too much for their mortgage. Mortgage Brokers can usually get better rates than bank branches. But Discount Mortgage Brokers will usually provide better rates than traditional mortgage brokers. Be sure to consider working with a discount mortgage broker to get a lower rate on the exact same mortgages.
4. Only looking at Mortgage Rates.
Rate is important – really important! But it's certainly not everything… By focusing too much on rate, you may become distracted from costs and limitations built into the fine print of the mortgage. That's just what some Banks want. It's nice to save a couple thousand dollars on rate, but NOT if it will probably cost you $10,000 somewhere down the road. Be sure to look at things like penalty, collateral charge, and discharge or exit fees, alongside the rate.
5. Not hiring the right lawyer.
Some lawyers cost more than others. Some lawyers are less pleasant than others. Some lawyers explain less than others. A combination of these can make for an unfortunate closing experience. Make sure to get a good referral from a trusted source, such as your mortgage broker, and pay hundreds less for a better legal experience at closing time.
6. Buying a 'handyman special' or fixer upper.
Be careful when house hunting not to fall too deeply in love with a major fixer upper. Minor cosmetic updating is A-OK, but truly dilapidated properties may not get approved for financing, even if you've been well pre-approved. If you're looking at a property that is unique in any way, be sure to review the listing with your mortgage broker in advance of an offer to purchase and save yourself the potential stress.
7. Letting emotions run the show.
With all the time effort and money involved with buying a house, it's easy to get caught up on an emotional roller coaster ride. Its often easier said than done, but if possible try to distance your emotions from the purchase. If you lose out on a few too many offers, for example, you may just burn out and decide to call it quits. That could be really tragic in the long term. Remember that there will ALWAYS be a great home for you in the future if one doesn't work out.
8. Not considering Closing Costs.
Be sure to have accounted for not only your down payment but an additional 1.5% of the purchase price to cover closing costs. Closing costs cover land transfer tax, lawyers fees and potentially HST on CMHC insurance. Besides, it's nice to have at least a bit left over for a bottle of bubbly on your closing day.
9. Not using all the First Time Buyer benefits available.
Many first-time buyers have not been explained the benefits available to them. Be sure to look into the (1) Home Buyer's Plan from the Government of Canada, the (2) Home Buyers tax credit and the (3) land transfer tax rebate.
10. Not considering the total cost of ownership.
Owning a home is quite a bit different than renting. Owing should ultimately build your net worth over time and make you wealthier, but the monthly cost can be higher too. Be sure to take into account property taxes, a few hundred dollars per month in utilities, maintenance costs and potentially condo fees if it is a condo purchase. It's more than just about a mortgage payment – in fact in some cases the cost can be almost double that of a mortgage.
Be sure to use the home purchase as a motivation to get on track for a good budget plan. If you don't already have one, this will be the best financial decision you've ever made – I promise.
Contact Altrua Financial, mortgage brokers for your guaranteed lowest mortgage rate and friendly service.