| | | |
| --- | --- | --- |
| 5 Year Fixed | 2.14% | |
| 5 Year Variable | 1.99% | |
| 2 Year Special | 2.29% | |
Altrua Mortgage Brokers Markham strives to provide you with the best of rate and service. We understand that there are a lot of mortgage options available to you, and it can seem confusing. So we do everything possible to simplify the process, all while delivering mortgage rates that are lower than the competition. As a leading Markham mortgage broker, we're confident that you'll agree. Contact us today and see for yourself. There are no fees for most of our customers, and no obligation to proceed with your pre-approval. Thanks for visiting.
 Ask a Question or Apply in 30 Seconds
Markham is a vibrant and bustling City just north of Toronto. Its 2018 population is just shy of 360,000 people making it the 16th largest City in Canada, and one of the top 10 largest Cities in Ontario. Markham is known for its diverse population of cultures. However one of the great things that bring people in Markham together is its thriving service sector industry, that comprises of over 1,100  technology and life sciences companies. There are several corporate headquarters based in Markham including Honda Canada, AMD, IBM, Oracle, and Honeywell. These are some of the most exciting and fastest growing companies that are building the future not only of Ontario, but of the world. Indeed, Markham is a great place to live in close proximity to these employers, and at a lower cost than living directly in Toronto.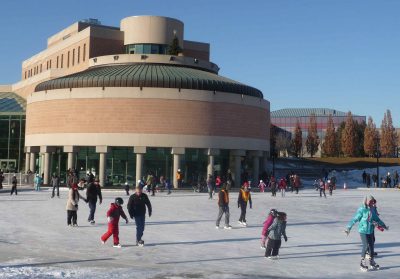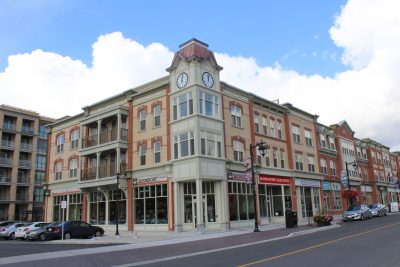 The local real estate market in Markham is thriving and is mainly covered by the Toronto Real Estate Board. Due to government mortgage policies that launched in January 2018, the housing market in Markham was moderated and listings have slowed by about 10%. However, prices remain stable and due to continuing low mortgage rates, housing payments remain favorable for families with household incomes in the $100,000 + range. In order to keep mortgage rates at their lowest, it is a good idea to chat with a Markham mortgage broker or even two, along with visiting your bank. This would give shoppers an excellent perspective of what is available to them. Indeed, real estate doesn't cost money, homes earn money due to the expected growth in value that will take place over time. Its the mortgage interest rates that will cost families, so it's a great idea to keep this cost at its lowest.