Cambridge Mortgage and Housing Report Winter 2016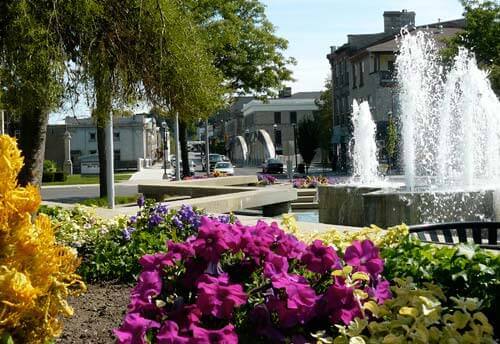 According to data from the Cambridge Real Estate Board and the Canadian Housing and Mortgage Corporation (CMHC), 2017 will bring healthy demand for housing and continued growth in the City of Cambridge. Specifically, growth for detached homes pricing averaged over 10% in 2016, and this level of growth is expected to continue into 2017 supported by Toronto real estate buyers, low housing inventories and low mortgage rates.
Real estate inventories are low in Cambridge. According to both CMHC and Cambridge Realtors, properties for sale in Cambridge are becoming harder and harder to come by. The lack of new housing inventory, both for new construction and existing homes is the main reason for spiking housing prices in the area. Also according to the CMHC, housing demand has been the highest in the $225,000 to $350,000 market, and this number will continue to trend upward in 2017 through 2018.
The pricing effect of Toronto and Guelph. Because of Cambridge's location just of the highway 401 corridor, and well within an hour to the City of Toronto, many commuters are seeing Cambridge as an excellent place to buy. The City of Guelph which is only a 5-minute drive down the 401 from Cambridge is experiencing housing prices that are a 10% to 20% premium to those in Cambridge. So for the extra 5 – 10 minutes of drive time, commuters, especially those who are able to work mostly from home, are seeing excellent value in Cambridge.
Cambridge employment and new Canadians. Both of these areas continue to provide an excellent base for Cambridge population growth. While Advanced Manufacturing in Cambridge continues to improve and attract more local workers, Cambridge has been targeted by the Government of Canada to become home for more new Canadians. This will continue to provide housing growth momentum into 2017.
Cambridge mortgage brokers. Mortgage brokers in Cambridge continue to play a role in delivering excellent value and greater affordability to Cambridge home and rental property owners. The CMHC projects that most mortgage rates to remain below 3% in 2017, although US political factors could affect this. The recent mortgage changes and introduction of tougher mortgage qualification standards are lowering affordability, and therefore pushing many GTA buyers Into the Cambridge area.
Connect with Altrua Mortgage Brokers Cambridge for more information and how you can benefit from long-term growth in the Cambridge housing market.