If you are selling one home and buying another, there is a good chance that bridge financing will come into play. 
Why?
Because if the house your living in now (the sale property) is set to close AFTER you take possession/ close on your next home (the purchase property) – then how are you supposed to come up with the down payment for the purchase property?
We are assuming you need to sell your current home, to get the down payment for the new home. So for example,  if your new/ purchase property closes on July 1, and your existing/ sale property closes on August 1 – where are you going to get the down payment so that you can close on July 1?
The answer? Bridge Financing.
Bridge Financing will lend you the DOWN PAYMENT on the new home so that you don't have to wait for your sale property to close first.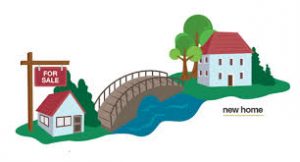 Conditions and Rules for Bridge Financing
As long as your existing house is sold firm on paper, most mortgage lenders and banks will lend you the down payment, in the form of bridge financing, needed to close your existing house along with the remainder of the mortgage money that you've been approved for.
Usually, all you need is to have your current property (sale property) sold FIRM. Then as long as you have qualified for the new mortgage, then you should also qualify for bridge financing.
Remember – the bridge financing is a short term loan for the down payment. So the rest of the mortgage will fund at a nice low rate, at the agreed-upon terms and amortization. It's the loan for down payment, that the bridge financing terms apply to.
No bridge financing is preferable, because bridge financing can get costly. However, if you need bridge financing, then the shorter period of time, the better.
How Much Does Bridge Financing Cost?
There are three main costs involved:
Legal cost ($200 – $300): Because there is extra work for a lawyer to register another loan on your home, your lawyer may charge more.
Lender fee ($400 – $500): Some lenders will need to be paid for the work in setting up the loan. Because the loan can be as little as 2-3 days, they can charge for their time in setting up the loan.
Interest rate (Prime + 3% to 4%) : Typically the interest on a bridge loan is a variable rate at prime + 3% or 4%. This could mean that the interest on your bridge loan is between 7% and 9%. But remember – the bridge loan is for the down payment amount only (not your entire mortgage amount) and is typically just for a week to one month.
Overall, a bridge loan will usually cost a borrower somewhere between $1000 – $2000 unless there is some extenuating or unique circumstance.
Is there any Alternative to Bridge Financing?
In short, yes there is. If you have the savings or if you have access to a gift from a family member, then this could be an alternative to bridge financing. However, in most cases, there is no silver bullet. If the closing date of your purchase or sale property can not be in line with one another, then you may be in store to a very normal cost of doing business in real estate which is the bridge loan.