The mortgage down payment for buying a home in Canada can be one of the biggest hurdles – especially if it's your first home. 
In Canada, the minimum down payment is currently 5% of the value of the home, as long as the value of the home is not $1,000,000 or more. 
It could be your first home, or it could be your second or third home. As long as you have a minimum of 5% of the value of the home, then you should have enough for mortgage down payment.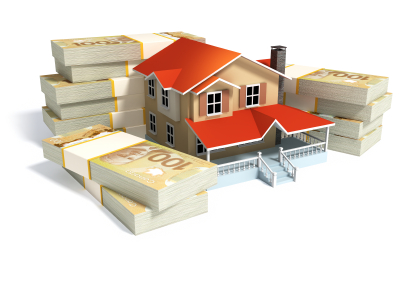 This down payment can come in the form of:
Savings or investment

A gift from immediate family (including family in other countries)
As of July 2020, new CMHC rules changed so that the mortgage down payment can NOT come from:
Borrowed sources

Alternative sources for down payment, such as regional grants or cashback.
What is a CMHC insured mortgage?
Any mortgage with less than 20% down payment needs to be insured against default by the Canada Mortgage and Housing Corporation (a corporation owned by the Government of Canada), or an equivalent mortgage insurer. 
Whether you require a CMHC insured mortgage or if you can avoid the CMHC with 20% down payment, either way there are benefits that you will see:
With a less than 20% down payment CMHC mortgage, the benefits are:
A lower mortgage rate. The lowest mortgage rates seen online are typically CMHC insured rates. Because lenders do not have any risk (the mortgage is insured against default by CMHC), this means lenders can compete with much lower rates because there are no possible losses to the lender with these mortgages.

The ability to buy sooner than later (because you do not need to save up for as long for a down payment)

The sooner you can buy a home, the sooner you will be paying down your mortgage, and not your landlord.

So for example, if it took you 2 extra years to save up 20% down payment to avoid CMHC insurance, then this is 2 years worth of mortgage payments that would have been missed. Also, if the value of the home increased during this time, it could make saving up for that 20% even harder.
The Benefits of a 20% down payment, NON CMHC insured mortgage:
With 20% down payment or more, you will avoid the CMHC fee which can be upwards of over 4% of the mortgage. In other words, the CMHC will charge up to 4% of the mortgage amount and include or 'bundle' this CMHC fee with the rest of the mortgage.

So even though the mortgage rate at 20% down payment is a bit higher, by avoiding an expensive CMHC fee you actually save money on the overall mortgage.

20% down payment means less mortgage for you and therefore less interest over time.
For more information on down payment, connect with an Altrua mortgage broker today.