Payments starting at $37 per month for every $10,000 borrowed!
No company has more options available to access your homes equity. This means more flexible approvals and better terms for your unique situation.
It's faster and easier than you think!
Complete our form or give us a call and tell us your story.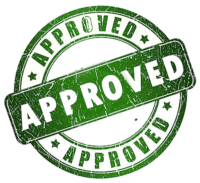 *Payment of $37 per month is for an interest only credit line with an Annual Percentage Rate of 4.45%. Minimum borrowing limits may apply. OAC.
Access

 Your Homes Equity for Any Reason
The Best Options for Low Rate Standard and Alternative Equity Financing
Our Mortgage Refinancing service offers access to the leading Canadian Banks and dozens of other low rate discount lenders. Consolidate high interest debt to save thousands on interest and become mortgage free years sooner. Or use equity from your home at the lowest rates for home improvement or business investment. We approve more applications more often. Pre approvals in just 5 minutes – long term savings that matter.
We have access to virtually unlimited Private Mortgage solutions for customers who's income or credit does not meet the high standards of the traditional Banking system. Private funds are available now for any use including consolidation of high interest credit card debt, mortgage arrears, or any other situation. We see private mortgage financing as a short term solution and work with clients to establish credit and save the most possible over time.
Get access to Second Mortgage financing with rates starting as low as 5.99%. For many, the second mortgage is an excellent option to access home equity without affecting their lower rate first mortgage. Competitive rates are available for those with non traditional income or low credit, and access to funding be approved in as little as 24 hours. We work with customers to consolidate the second mortgage into the lowest rate possible, as soon as possible – without any penalties or fees.
Our Home Equity Line of Credit (HELOC) solutions offer the absolute lowest interest only payments, and maximum flexibility for fund access and repayment. We offer traditional HELOCs from major banks and also more innovative solutions such as the Manulife ONE product. Get faster approvals and support from a dedicated Mortgage Broker and Certified Financial Planner (CFP) that works with you at approval and over time.
Easy 3 Step Approval Process
1. Connect With Us Today
We will get you pre-approved in 5 – 10 minutes, and answer any questions.
2. Get Fully Approved
Full lender approvals take approximately 24 hours, and then documents are signed.
3. Get Funding
Funding is provided in the form of a certified cheque or direct bank deposit.
How We're Different
Responsible Home Equity Lending
A Better Way to Lend
Our Double-Opportunity Solution
We understand the growing needs for home equity loans, private mortgages and second in Kitchener Waterloo. There are as many reasons to access the equity in your home, as there are customers in need. Debt consolidation, home renovation, investment, mortgage or financial rescue, non-provable income, starting or growing a business are just a few of the reasons customers approach us, and every situation is unique.
We understand the need for fast, expert and reliable lending. This your first opportunity in our approach to home equity loans.
At the option of our customers, we offer free service to help you improve your financial picture and gain financial peace of mind. You stay in the driver's seat of your own finances, and we can equip you with the knowledge and tools to help you really get ahead financially over the long term. Just like a home can't be built properly if your builder did not have the correct blueprints, knowledge and tools – we believe neither can a great 'financial house'.
We have not found another Kitchener home equity loan provider that offers you this second opportunity. Its just one of the ways we help you proceed with confidence.