Own a home? Your credit or income is not an issue.
Apply in just seconds for a SAME DAY pre-approval and a quick closing.
OR give us a call at 519-568-3377 and tell us your story.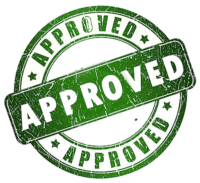 How We're Different
Responsible Home Equity Lending
A Better Way to Lend
Our Double-Opportunity Solution
We understand the growing needs for home equity loans and home equity mortgages in Ontario. There are as many reasons to access the equity in your home, as there are customers in need. Debt consolidation, home renovation, investment, mortgage or financial rescue, non-provable income, starting or growing a business are just a few of the reasons customers approach us, and every situation is unique.
We understand the need for fast, expert and reliable lending. This your first opportunity in our approach to home equity loans.
At the option of our customers, we offer free service to help you improve your financial picture and gain financial peace of mind. You stay in the driver's seat of your own finances, and we can equip you with the knowledge and tools to help you really get ahead financially over the long term. Just like a home can't be built properly if your builder did not have the correct blueprints, knowledge and tools – we believe neither can a great 'financial house'.
We have not found another Ontario home equity loan provider that offers you this second opportunity. Its just one of the ways we help you proceed with confidence.