Looking for the absolute best mortgage rates in Sarnia? We are confident that you've come to the right place. We offer you a lower mortgage rate than the Bank and even other local Sarnia Mortgage Brokers the first time you ask – without the annoying haggle and interest rate games. Not all Sarnia mortgage brokers are the same. We commit to no fees and no obligation – so you have nothing to lose by calling and discovering how much you can save on your mortgage. This is one of the largest financial decisions you will make. We look forward to helping you me it your best.
Mortgage Partners that Sarnia Residents Recognise and Trust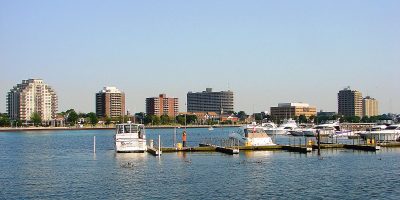 Sarnia Ontario is a beautiful City that sits on the shores of Lake Huron. The metro population of Sarnia is close to 100,000 people which makes it the biggest City in the area, and on Lake Huron in Ontario. Much of Sarina's economy comes from chemical and oil manufacturing that has a big place in Sarnia's history. But there are many other aspects of the local population that are contributing.   The local Blue Water Bridge also provides a valuable trade nexus to the USA.  As a leading mortgage broker Sarnia, you will find the lowest rates possible here. By saving thousands on their mortgage, locals are able to do more with their money. In this way, we are proud contributors to the local economy.
Sarnia offers diverse neighborhoods and a housing market that offers some of the best prices in Canada. Many retirees are considering Sarnia as their retirement home due to its peaceful culture and natural lake scenery. The local real estate market has seen stable growth in recent months and years, however, this is not expected to form 'bubble' like appreciations like in other areas of Ontario. Talk to a trusted Sarnia Mortgage Broker to gain valuable information on the local real estate market or on your next mortgage renewal.