If you own a home and need access to your equity, we can get you approved in as little as 24 hours and funding in as little as 3 days.
Our approvals are based on the equity available in your home – NOT on income, credit score or existing mortgage status. Our approvals are low documentation.
Unlike other lenders, we have access to dozens of reliable and trustworthy sources and will ensure that you get the best rate, and home equity loan suited for your needs. Altrua Mortgage Broker London Ontario strives to be the top choice for equity-based mortgages.
Let Us Know How We Can Help!
Apply or Ask Us a Question
Home Equity Lending – Done Right
We see the home equity loan as a great short-term solution for a specific need. However, it's not the kind of loan that our customers want to hold for long periods of time.
That's why we offer free credit repair service to help our customers get out of the home equity loan as soon as possible and consolidated by one of the lowest rate mortgages available in the market. As London Mortgage Brokers, we are able to help.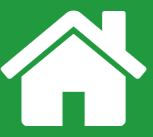 Equity Lending London – FAQ's
But what is a  London home equity loan and who is it designed for?
A home equity loan can take the form of a first or second mortgage and it is designed for applicants who have issues qualifying under regular credit and income requirements. For example, high credit and income may be temporarily unavailable. Income and other documentation may not be available. Therefore, a home equity loan would ensure a fast, stress-free approval to get you the needed money.
How does Altrua do home Equity loans London differently?
One major difference is speed. We have direct access to many different local sources that have already pre-approved the use of funds, for your need. So we can make decisions and fund quickly.
A second major difference is that we work with you to get out of the home equity loans as soon as possible. Our objective is you set you up now, and for many years to come. This requires an exit strategy for your equity borrowing. In other words a plan to pay off the higher interest rate, with a lower rate. Many Mortgage Brokers and lenders do not bother with this critical step.
Finally, cost is a very important consideration. We offer some of the most competitive rates for London Home Equity loans.
How Does the Process Work?
There are 3 Simple steps:
Contact us today online or by phone. Let us know how we can help you best.
Fill out a simple and secure online application form. We will let you know what minimal documents we require.
Get approved and get your funds fast.
Contact us today.