| | | |
| --- | --- | --- |
| 5 Year Fixed | 1.59% | |
| 5 Year Variable | 1.15% | |
| 2 Year Special | 2.29% | |
Altrua offers you the lowest rates in Brampton, without the hassle. Many Brampton mortgage brokers claim the lowest rates, but we follow through. And we don't stop at only rate. Get dedicated service from an industry leading, 11 year veteran mortgage broker with a clear explanation of the steps involved and mortgage strategy. Today's mortgage shopper expects the best of rate and service from their Brampton mortgage broker. With just a 5-minute phone call, we believe you'll discover the difference for yourself. No cost, or no obligation.




Brampton is a rapidly developing city, just northwest of Toronto. As the seat of Peel region, it has a current 2018 population approaching 700,000, making it the 9th largest city in Canada. The history of Brampton traces back to some interesting roots. It was formed as a development called Bramlea, which was situated 40 kilometers away from Toronto. If was one of the first modern suburbs purposefully built in the GTA. Today Brampton is host to some of the top headquarters in Ontario and in Canada including the Loblaw Companies, Microsoft, Canadian Tire and Rogers Communications. The economy is continued to expected to grow as it places an emphasis on attracting international headquarters to the area.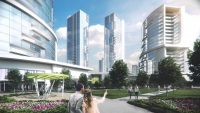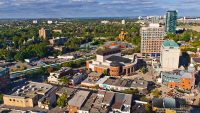 The real estate market in Brampton is growing and dynamic. As of March 2018, Brampton MLS statistics point to average house prices of $692,190 with the last month or so seeing 1,410 new listings. Brampton housing information currently shows that the median days for a home on market is 17 days. As immigration and the local economy continue to show strength, it is believed that the housing market will continue to prosper for years to come. As real estate purchases don't really cost money – instead they make money, it is mortgage interest that is the real cost. Give this, calling your mortgage broker Brampton will save you money as you shop for that home of your dreams.