For those who do not meet standard lending rules, Altrua Financial offers fast and easy second mortgage solutions to address any need. 
The reasons for needing a second mortgage loan in Cambridge will vary from person to person – but everyone we work with receives the same high standard of service that includes very competitive pricing, low documentation, and high confidentiality.
Please fill out the contact form on this page and a second mortgage specialist Mortgage Broker will respond to you soon.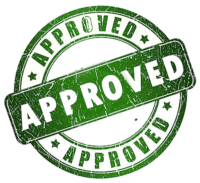 Contact Us or Apply Today
 Connect With Us Today
Altrua Second Mortgages Cambridge will ensure your short and long-term financial security. In the short term, we act quickly and responsibly, searching from dozens of available lenders to secure you the very best Cambridge second mortgage. Then from here, we work with you over the long term, by developing a simple and effective plan to repay your second mortgage wit ha low-interest mortgage from a Big Bank. 
Get an excellent solution for your short-term need, with the reliability of a long-term partner. Only with Altrua Financial in Cambridge. 
How does an Approval work?
Connect with Altrua Cambridge today.
Get a verbal approval within 5 minutes.
Closing documents are signed.
A cheque is written to you/ and or your debts are completely paid off.
Receive an option plan to revisit your mortgage to repay the second mortgage with a lower rate first mortgage.
What documents will be needed?
We typically require very low documentation including:
Existing first mortgage statement.
Tax information.
Valid IDs
Other documentation may vary depending on requirements.