Options for those with less than 5% down payment
For those with high credit, stable income, and relatively lower debt levels that have not had the opportunity to save for a 5% down payment – there are a couple of good options for Canadian mortgage seekers to purchase with as little as 0% down payment saved. No down payment mortgages at some of the lowest rates.
Altrua is able to arrange for borrowers a line of credit or loan that can be used for the 5% down payment. The CMHC mortgage insurer will allow this under a special down payment programme that charges a slightly higher premium of 3.85%, of the mortgage balance. Please note, the payments made on this down payment loan can reduce your pre-approval amount if income is not high enough to support any existing debt payments, the new 'down payment loan', and the new mortgage payments all together. A higher credit rating is especially needed for this progamme.
Most lowest rate lenders will accept down payment from an immediate family member (parent, grandparent or sibling), that has been gifted into the borrowers bank account. The gifted down payment will not affect the rate and does not reduce your pre-approval amount. All that is required in addition to the regular mortgage documents is a simple gifting letter that Altrua can provide for signing by the giftor and the recipient of the gifted down payment.
A question that often comes up is 'Can a cash back mortgage be used for down payment?' The short answer is no – because of rules the Government has put in place to prohibit this practice. However, cash back mortgages can be used to pay back or pay off any down payment loan immediately after the close of the purchase, if this strategy is desired.
Have Mortgage Questions?
Have a question? Or two? Or more?? Lets us know what you're looking for and we will get back to you quickly! Our experience and rate buy downs get you the lowest mortgage rates in Online! Let us answer your mortgage questions and get you pointed in the right direction.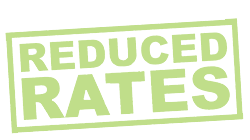 [contact-form-7 id="11954" title="Contact form 1"]