[WPL kind="0″ sf_locationtextsearch="Kitchener" sf_unit_price="127″ limit="12″ wplorderby="p.mls_id" wplorder="DESC" wplcolumns="3″]
Kitchener Homes for sale Will be Uploaded soon – Check Back!
City of Kitchener Profile, Economy and Neighbourhoods
Known as the 'Silicon Valley of the North', Kitchener is a thriving city that is playing a leading role in driving Canadian technological innovation forward, while maintaining a comfortable balance by providing residents with a smaller town feel and warm sense of community. There are many reasons to call Kitchener home, and just as many reasons to buy Kitchener real estate.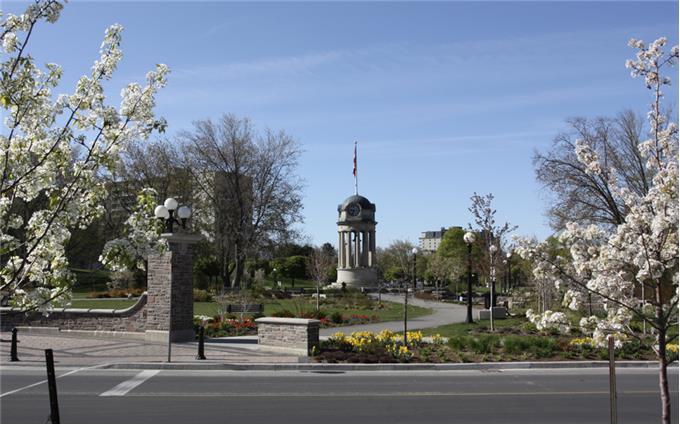 Kitchener is situated approximately 80 kilometres west of Toronto, in southern Ontario and is known as the "Seat of the Region of Waterloo". It's long and rich history began as a settlement of the first nations (known originally as 'Sand Hills'), British loyalist and German Mennonites, who called the area 'New Berlin'.  Hints of the city's history can be uncovered on its downtown streets where restaurants and bars still echo names of the past.
Berlin, renamed Kitchener in 1916, now has a population of 244,000 residents. The early farming and pioneering industries are replaced by the emerging field of digital media and health sciences, housing several technology leaders including Google, in its downtown core.
The "tri-city region", including Cambridge and Waterloo as well, is positioned to grow at an above-average pace over the coming years. Given this, the Kitchener homes for sale will likely increase in value substantially over the years to come. 
ECONOMY
While technology is driving local growth, the economic base of Kitchener is based in advanced manufacturing. Industrial Art objects and sculptures are found in public places in the city as a celebration of the production history. Over time, the manufacturing economy has expanded into areas, such as advanced auto manufacturing, aerospace and furniture components.
The city houses four municipal business parks:
       

Bridge-port Business Park

      

Grand River-West Business Park

      

Huron-Business Park

      

Lancaster-Corporate Center
The largest, the Huron Business Park, houses a number of industries, from seat manufacturers to furniture components. The economic culture of Kitchener has diversified around new, high-profile business clusters. In addition to the manufacturing industry and internet technology, digital media and health sciences are emerging in the city as well. Kitchener even has a Medical School and School of pharmacy located in its downtown core.
At the beginning of 2004, the city of Kitchener launched several initiatives to revitalize the inner city. These initiatives included large-scale investments on behalf of the city and its partners, as well as the creation of a major Kitchener Action Plan. The recent incarnation of its historic farmers' market was opened in 2004. One of the oldest markets in Canada is Kitchener market. The Kitchener Market has local producers, international cuisine, craftsmen and craftsmen.
In 2009, the city of Kitchener began a reconstruction and revitalization project of the main street, King Street. In the reconstruction of King Street, several features were added to make it pedestrian friendly and aesthetically pleasing. New street lighting was added, and walkways were extended. Building facades were also updated. The redevelopment of King Street received the International Community Award for its flexible design to attract people to the city center. In 2009, Trees Canada recognized the street as a green road. Indeed, King Street has several ecologically sustainable elements such as new road trees, bicycle racks; planter beds that filter rainwater and urban furniture which are predominantly made of recycled materials. The street was reconstructed with bridges and recycled paving stones. Check out your local Altrua Financial broker to get approved today!
ACTIVITIES
Kitchener's spirit can be felt throughout the year, whether enjoying an early fall brunch on a patio in St. Jacob's Market, or an August evening listening to Jazz filling the air.  The city has something to offer to its diverse and eclectic residents. Indy theatres, high-end restaurants, canoe trips on the Grand River are only a few of the activities that can be enjoyed in Kitchener on any day.
KITCHENER REAL ESTATE MARKET
The local economy is poised go grow over the coming years, due to its diverse economy. It is not purely subject to the GTA economy but does benefit from it. Many see their Kitchener Real Estate as an investment due to growth in value that this vibrant economy should bring.
Kitchener, Canada, is one of the "Tri-Cities", along with neighbouring Cambridge and Waterloo, which share an immediate border with Kitchener. Kitchener Center has several exceptional neighbourhoods. Victoria Park southwest of downtown has tree-lined streets with beautiful old houses. Cherry Hill, west of downtown, has multi-family dwellings and residential houses to meet almost every conceivable living requirement. Kitchener-East has remarkable neighbourhoods such as Rosemont, Stanley Park and Heritage Park. In South Kitchener, you'll find Country Hills with a new Glencairn subdivision very popular among families. More notable neighbourhoods include Victoria Hills, Forest Hills and Forest Heights. There are many Kitchener homes for sale and reasons to buy Kitchener real estate, that is unique to the different neighbourhoods available. 
EDUCATION
It is hard to surpass the education system quality in Kitchener, which has some of the best colleges and universities in the country – The University of Waterloo, Wilfrid Laurier and Conestoga College. At the heart of the city is the Communitech, a hub for engineering and technological innovation. Kitchener's reputation for excellence in academia can be extended to all levels. Conestoga College is one of the leading polytechnic institutes of its kind in Canada. Kitchener has several public secondary schools, including Kitchener-Waterloo College and the Vocational School, founded in 1855. It is located in the northern part of the city, not far from the Waterloo border. In the 1950s and 1960s, several new schools were built, including Eastwood Collegiate Institute in the then southeastern part of the city in 1956, Collegiate Institute of Forest Heights
The City of Kitchener offers something for everyone and is a wonderful place to call home.