How To Qualify For a Mortgage With Altrua
When well organised, qualifying for a mortgage is a straightforward and enriching process that be broken down into four main areas. These areas or 'Pillars of Lending' include (1) Income, (2) Down Payment, (3) Credit and the (4) Property itself. For the lowest rate mortgages, strength is needed in each of these areas. However for alternative mortgages, strength in one area can compensate for some weakness in another. Ultimately the mortgage lending system, which is closely governed by the Federal Government of Canada, is designed to help promote stability and sustainable, enjoyable ownership.
Have Mortgage Questions?
Have a question? Or two? Or more?? Lets us know what you're looking for and we will get back to you quickly! Our experience and rate buy downs get you the lowest mortgage rates in Online! Let us answer your mortgage questions and get you pointed in the right direction.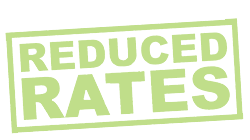 [contact-form-7 id="11954" title="Contact form 1"]