Do you own a home? Are you searching for fast access to home equity? Altrua Financial can get you approved in as little as 24 hours and funding in as little as 3 days.
We understand the need for fair and fast access to your home's equity.
With over 10 years service the Cambridge home equity loan market, we invite you to experience the difference of cour considerable local lending expertise.
Let Us Know How We Can Help!
Apply or Ask Us a Question
Home Equity Lending – Done Right
We do home equity loans fast. Really fast. However once the loan is closed, and the immediate need is met – what matters is a way to get your home equity loan paid off as quickly as possible, with a low rate first mortgage.
This is why we work with you to set up a simple but effective plan to help you keep your interest rates low over the long term. With Altrua you get the best of both worlds – access to your homes equity and a lower rate for your long-term success.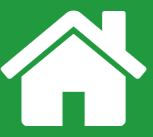 Equity Lending Cambridge Ontario – FAQ's
But what is a  Cambridge home equity loan and who is it designed for?
The home equity loan is an excellent way to meet an immediate financial need. It can take the form of a first mortgage, but for most of our customers, it takes the form of a second mortgage loan. This means that you get to keep your low rate first mortgage, with accessing a fairly priced second mortgage. The overall interest rate can still remain quite low. For example, if your first mortgage of $200,000 has a rate of 3%, and your $50,000 home equity second mortgage has a rate of 6% – then the total average mortgage rate would still be in the 3% range.
How do you do home Equity loans in Cambridge differently from your competition?
To start, we specialize in home equity loans in Cambridge. While other local Mortgage Brokers dabble in it from time to time, we have a deep knowledge of the process. We also understand the urgency involved, so we pride our selves in speed and responsiveness.
But one of the main differences is how we work with our customers over the long term. No one wants to have a home equity loan forever. So we ensure there is a simple and effective exit plan in place to pay off your home equity loan with a low rate, a major lender, first mortgage.
How Does the Process Work?
There are 3 Simple steps:
Connect with us today. Tell us how we can help you best.
Complete our simple and secure online application form.
You're approved! Get your funds quickly and efficiently
Connect with us today.