Mortgage Planning and Strategy Tailored For Your Needs
Although the main focus of traditional Financial Planning is on investment, insurance and perhaps estate planning, the mortgage and debt components have a substantial, and usually systematically neglected presence in the financial picture of many. At Altrua we bring the mortgage component into the forefront of Financial Planning activities while keeping in mind the other areas of your Financial Plan, and help you to Plan for the accumulation of after tax net worth through proven wealth building strategies.
At a more fundamental Mortgage Planning level we consider questions such as:
Is it best to take a fixed or a variable rate?
What is the penalty to break the mortgage and how exactly is it calculated?
What is the best fixed or variable term for you?
5 year terms could be best for you, but are they always best?
Is it ever wise to create a strategy of shorter fixed terms?
 Are the best mortgage deals currently on shorter than 5 year terms?
For a variable rate mortgage, do you have a qualified and unbiased expert to help advise when to lock in?
What kind of discount off of the posted fixed rates do you get when you lock in a variable?
What kind of mortgage product flexibilities can help save you money?
At what time can you make a lump sum pre payment? Any time? Never?
What kind of strategies and plan could be in place in case interest rates are noticeably higher on renewal? What if future mortgage costs are hundreds of dollars per month higher? How would this affect your lifestyle? How could you be best prepared for this and save thousands of dollars in the process?
With more advanced Mortgage Planning Strategies we consider questions such as:
What is the guaranteed after tax savings of additional mortgage pre payments are made?
Is there a strategy available to convert mortgage interest into tax deductible interest?
What does your Mortgage Freedom Sooner plan look like? When would you like to be mortgage free? How much additional pre payment is required to reach your goal?
Is it more effective to purchase more RRSPs, or make higher mortgage payments? How can we look at investment Vs. Mortgage reduction in context of your whole financial picture or Plan?
Is a rental property or related investment a good fit for you and your portfolio? What kind of diversification does this provide? What are the 'strings attached' and best practices for owning a rental property?
Is a tax deductible, leveraged investment right for you? What are the risks, and is there any way to mitigate these risks?
Is your family and estate properly protected in case of death? How do increased mortgage payment affect insurance and other risk factors? Do you have too much, or inadequate life insurance? Do you know with some degree of certainty, how income and debt payments would play out in the event of pre mature death?
And perhaps most importantly (although we will leave this conclusion up to you) is:
Who will be available over the long term to know you and your situation, your goals and your plan? Does this person or company have the expertise and commitment to see through the Plan and life's changes over time?
If these are the types of questions you like asking, Altrua is happy to provide some perspective and guidance with you.
Have Mortgage Questions?
Have a question? Or two? Or more?? Lets us know what you're looking for and we will get back to you quickly! Our experience and rate buy downs get you the lowest mortgage rates in Online! Let us answer your mortgage questions and get you pointed in the right direction.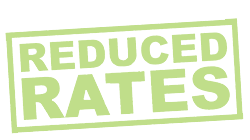 [contact-form-7 id="11954" title="Contact form 1"]