The Hamilton mortgage rate landscape in 2021 has become much more complex than it was just a few years ago. There are different rates for different mortgage types, different down payment amounts, and different credit scores. It's a reality that a simple Hamilton mortgage rate comparison website or directory cannot properly explain.
If you're searching for the best mortgage rates in Hamilton, and if you want to learn what it takes to get the best rate for your specific mortgage type, whether it is a home purchase, renewal, refinance, or rental property, we're sure that the few minutes you spend reading this article will go a long, long way.
You'll also learn exactly how a Hamilton Mortgage Broker can lower your rate to the absolute lowest level, and as a BONUS, what to look out for in the fine print of your mortgage to avoid nasty unexpected costs. 
Altrua Financial's BEST Burlington – Hamilton Rates
| | | |
| --- | --- | --- |
| 5 Year Fixed | 1.55% | |
| 5 Year Variable | 1.15% | |
| 3 Year Special | 1.44% | |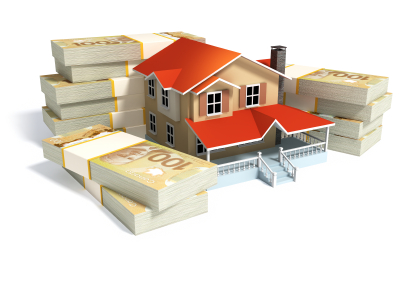 The Lowest Rates in Hamilton – For Your Mortgage Situation
The first thing to ask yourself when shopping for Hamilton's best mortgage rates is what type of mortgage are you looking for? Are you looking for a mortgage to purchase a home? Are you looking to renew? How about an equity take out to pay some debts or upgrade the home? Your answer to these questions is a good first step in helping to determine your rate.
Home Purchase and Standard Mortgage Renewals
The lowest mortgage rates in Hamilton are reserved for those who are looking to either buy a home or renew their mortgage. The Federal Government of Canada has had a big effect on how lenders can price mortgage rates.
The Government has deemed that the primary and fundamental use of a mortgage is to buy a home – and so there are virtually unlimited funds available to lend in this area. Because of the abundance of supply for this type of lending, Hamilton mortgage rates are cheaper.
This is the same weather you are looking to buy a home, or renew your mortgage on the house that you bought.
The key starting point to obtaining the absolute best rate for these mortgage types are down payment amount (or equity available in the case of a renewal) and credit score.
With a credit score over 680 (deemed to be a good – excellent score), the mortgage rate pricing looks something like this using a 5 YEAR FIXED RATE:
5% – 19.9% Down Payment (CMHC insured mortgage): 2.99%
20% – 24,99% Down Payment/ Equity Available: 3.29%
25 – 30% Down Payment/Equity Available: 3.14%
35%+ Down Payment/Equity Available: 2.99%
Again, this is just an example how rates are priced and from time to time, there are differences. However, it presents the general idea.
You'll notice that for a low down payment, CMHC insured mortgage, that the rates are at the lowest. This is because the lender is insured against default with the mortgage customer covering the cost of the mortgage insurance. So the lender is virtually risk-free and can price the mortgage rate very aggressively.
But don't worry – if you are looking at a CMHC insured mortgage the CMHC fee is included in the mortgage amount itself and does not have to be paid upfront.
At 20% down payment or equity available, there is no CMHC fee which is great. However the lender is not fully exposed to risk, and this is the lowest amount of down payment possible to expose the Bank to risk. In other words, it is the riskiest position that a lender can assume because the 20% down payment safety net or buffer is at the lender minimum.
At 35% down payment or equity available on a renewal, the lender has plenty of safety net and their risk is reduced considerably. So in these situations, lenders can often come down on rate due to the lower risk. Sometimes 25 – 30% is all a lender will require offering their lowest rates.
One interesting thing is that the housing market in Hamilton has grown so well over the past 5 years, even those who made a 5% down payment 5 years ago are now able to renew at the lowest possible rates. This is because they have at least 35% equity available in their property, relative to the amount of mortgage that they are carrying.  
So many, many mortgage holders are able to obtain the lowest mortgage rates in Hamilton on their renewal, because of this.
Mortgage Refinance Rates
For those looking to refinance their mortgage and take out equity, there is a rate premium. This is because the Government of Canada has severely limited the number of funds available for refinancing purposes. They are in other words penalizing those looking for a refinance since they do not consider the mortgage refinance to be a fundamental reason for a mortgage and home ownership.
With limited supply, and a high demand comes increased pricing on a mortgage refinance.
With this said, if you're looking at $50,000 + in credit card debt, paying a slightly higher mortgage rate than a purchase or renewal rate in Hamilton can easily save you thousands of dollars over time.
There are also some interesting strategies available that may help homeowners looking to refinance, obtain a renewal rate for the refinance. Contact you Hamilton mortgage broker for this to see if you qualify for such a strategy.
So that lays out how mortgage rates work. In the next section, we will look at what a mortgage broker can do to make your rate its absolute lowest.
Mortgage Brokers in Hamilton and How they Can Lower Your Rate Further
In general mortgage brokers play an important role in helping Hamilton mortgage shoppers obtain a lower rate. Hamilton Brokers create instant competition by comparing several lenders in one handy place.
However, there are some major differences between Hamilton Brokers and how they operate. Here are the top 3 things that a Hamilton mortgage broker can do in 2018 to help you obtain the lowest possible rate:
Work with the right lenders. Not all brokers have access to the lenders that provide the best rates. This is because it is

Get you the best deal from the right lender. A Mortgage Broker can work with the right lender, but if they are not sending enough business to that lender each year, they will not be able to pass the best deal to you, the customer.

Commission based rate dropping. A mortgage broker is able to reduce the interest rate by sacrificing some of their lender commission. For example, a 3.19% 5 year fixed rate can be lowered to 2,99% if the mortgage broker sacrifices about half of their commission. A Broker may offer a 'full-service experience' due to the slightly higher rate, however, this does come at a cost to you, the customer. At least now you are aware of how it works and can make your own decision.
As much as obtaining the best mortgage rate is important, the fine print of the mortgage document should be vetted against exorbitant penalties and clauses that could cost you thousands of dollars extra down the road.
BONUS: Questions to ask about the fine print in a mortgage.
Get the lowest rate mortgage AND the best fine print. Get the best of both worlds by asking a few simple questions:
How much prepayment privilege does the mortgage offer?

Is the mortgage portable?

Is the mortgage a 'collateral mortgage'? What does it mean for you if it is?

What are the penalties to break the mortgage?

(6 out of every 10 mortgages are BROKEN and a penalty paid – be extra sure of this one

)

Is there anything else in the fine print that is not standard, and that could cost me down the road?
A Broker has a legal obligation to disclose everything, especially the potentially negative, in a mortgage. Look out for these as you sign up with your Broker.
If you are working with a Bank be extra sure of what you're getting into because Banks actually have less disclosure requirements and usually charge higher penalties to leave their mortgages, and collateralize their mortgages which make them more difficult to leave.
Thanks for reading. If you have any questions, click or call today and we are happy to answer your questions free of charge.