Mortgage Renewal: The Ultimate Guide
If your mortgage is coming up for renewal, this is an excellent time to revisit your real estate plans for the next few years, and it's also an excellent opportunity to save substantially on your mortgage. While it is important to discuss your specific plans with your Mortgage Broker, this article was written to provide you with a solid base explanation of the renewal process, and includes some important tips and strategies for you best long term savings and peace of mind.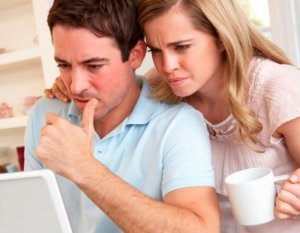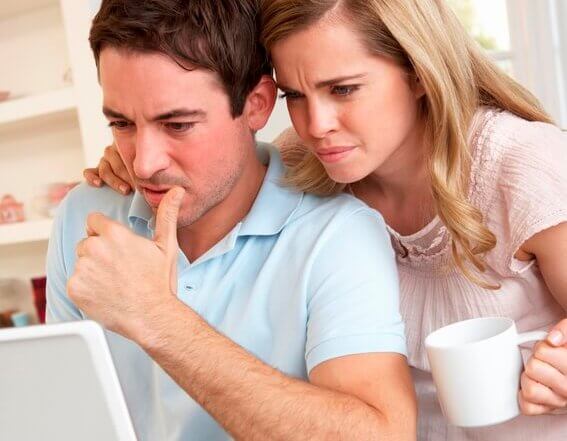 The Most Valuable Mortgage Tip You'll Ever Hear
If you take one simple piece of advice from this article, it would be this: Shop for your best mortgage rate at renewal time. The fact that you're reading this article is already a good sign that this will be the case. Your Kitchener Mortgage Brokers will be able to help you with this shopping, which makes things easy, but it's important to know the information behind what they are working on.
The Big Mortgage Renewal Secret
The big secret is that mortgage lenders and banks earn a majority of their profits at mortgage renewal time. While you may have gotten a great deal up front, the money is made up with higher renewal rates at renewal time. However, the statistics show that over 70% of Canadians do not shop their mortgage on renewal and that over 80% end up remaining with their existing lender. In a majority of cases, this ends up costing individuals thousands of dollars extra over the term.
This is because lenders will usually attempt to offer a higher renewal rate, and then offer a more discounted rate only IF they feel that they will lose your business. In many cases, lenders simply are not able to offer the heavily discounted rates that a good, discount mortgage broker can.
So by shopping around on renewal, and visiting a discount mortgage broker that uses some of their commission to buy down the lowest interest rates even further, you are in a much better position to save thousands of dollars over several years to come.
The Mortgage Savings Breakdown
For every $100,000 of mortgage, a 0.10% decrease in mortgage rate will save you AT LEAST $100 per year or $500 over 5 years. So given this, on a $200,000 mortgage the savings would be AT LEAST $1,000 over 5 years. In many cases, we can save a client .30% on their mortgage, over their existing lender.
So, for example on an average $250,000 mortgage renewal, with a 0.30% savings in rate, this totals a minimum savings of $3,750 over 5 years. Not 'chump-change'.
Is the time and effort worth it for extra renewal work? Here's what to expect.
To some, the quick and easy renewal with the existing lender seems like the best option given a busy lifestyle and a desire not to open the 'pandora's box' that is their mortgage. But let's break down the renewal process a little bit.
A quick and easy mortgage renewal with an existing lender can take just a few minutes of signing one document, and scanning it back. If you endeavour to shop around and apply through a Kitchener mortgage broker with a new lender, the entire process can take 30 mins – 2 hours of your time, depending on a number of documents required and a number of questions you have.
So let's say, it takes you around the maximum 2 hours of additional work. But in the process, you save $2,000 over your existing lender. This amount to $1,000 of savings per hour you spent on the renewal. It's hard to find this kind of savings per use of time anywhere, and it helps to illustrate the importance of taking a bit more time to get your renewal done the right way.
What are the specific steps involved in a mortgage renewal?
Every Mortgage Broker and Bank will have a different process for mortgage renewal. We have our own airtight process that we have found to works very well, and that is designed to be 100% in your best interest. It proceeds as follows:
Initial conversation: We discuss your renewal date, real estate goals, qualification information and answer any questions you might have about mortgages.
Check existing lender offer: It's important to know what the existing lender is going to offer you. As mortgage brokers, we want you to be confident that you've allowed your lender to have their best shot at retaining your business. So don't be afraid to tell them that you'll be considering other offers or that you'll be shopping. Once they have given you their absolute best deal, then you'll be in a good position to judge if it's worth switching lenders.
Get our best possible rate, available in the market: We are always interested to hear what your existing lender has offered you, but we are not looking to simply beat their rate. We are doing everything possible to get you the absolute best rate possible.
Ask yourself – Who's working harder for you? Once you know the best rate of the existing lender, and Mortgage Broker – you'll have some great information to proceed with. We can even complete a detailed calculation to show savings.
Proceed to close: We will request a few easy to gather documents, and submit these along with your application for approval to the new lender. Once the approval is in, we send you the new mortgage document to sign, and answer any specific questions you might have. Once signed, all documents are reviewed by the lender and your mortgage proceeds to close on the mortgage renewal date.
Closing Service: Your new lender will pay the legal fee to close with them. The lender will usually hire a major legal firm, such as First Canadian Title to contact you and finalize the transaction. This usually just requires a final signature, and no additional documentation is needed.
In all it's a pretty straightforward process that you can feel really good about. What will you do with your additional savings? Invest back into your mortgage using pre payments, and become mortgage free sooner? Go on that much needed holiday? Help the kids out with education costs?
Anyway looked at, the money will be much better off in your pocket, then spent on unnecessary interest costs.
For more information on mortgage renewal, feel free to connect with us anytime. We're always happy to chat!